More organic food heading to Dubai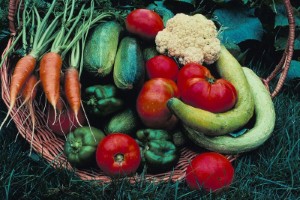 Organic food is becoming increasing popular in Dubai, with plans to sell goods in shopping malls and Dubai Global Village's fair.
According to sources from Gulf News, residents and visitors will be able to buy organic produce from Dubai Mall, the largest shopping centre in the emirate, while a dedicated section will reappear at Al Hamriyah market from January next year. This will stay open until the summer.
There are now 38 certified organic farms in the UAE as a whole, in contrast to just eight last year. Although its not known exactly how many of these are in Dubai, it is clear this trend is showing no signs of slowing down.
Healthy eating is being encouraged in the sheikhdom, but it is not just the markets displaying fresh edibles. According to Dubai Customs, trade in fruit and vegetables alone reached AED 6.4 billion (£1 billion) in the opening six months of 2013. This represents an increase of 19 per cent compared to 2012's H1 figure of AED 5.4 billion and the body states the majority of this revenue goes to local markets.
Most of this trade was in the form of imports (AED 4.6 billion), rather than exports (AED 1.8 billion). This can be put down to many factors, not least of all Dubai's expanding tourism sector, which encourages hotels and restaurants to meet the demand of holidaymakers and wealthy business figures visiting the city.
In another example of where this food is ending up, Dubai Municipality and RIPE Fresh launched a market for organic products at the start of this month. Based at Safa Park, it featured edible produce, such as eggs, vegetables, fruits and cheese, as well as jewellery, clothing and craft products.
At the time, Dubai Municipality said the market was part of its ongoing goal of providing sustainable living options within the city. Combined with the latest developments in healthy eating and expansion of where such items can be found, it might be safe to say this target is already well on the way to being realised.