More new hotels set for Dubai?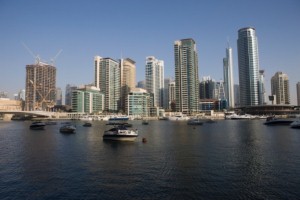 It seems barely a day goes by without news breaking of another world-class hotel development being mooted for Dubai.
The city's hospitality sector is thriving at the moment and investors from all over the planet are doing all they can to get a piece of the action.
According to Emirates 24/7, a number of firms have declared an interest in building a swanky underwater hotel in the sheikhdom.
Drydocks World, the shipbuilding arm of Dubai World, is said to be holding talks with numerous organisations about creating the Water Discus Hotel - which could cost up to $80 million (£52.9 million).
A spokesperson for the enterprise told the news provider: 'We have already been approached by UAE companies who want us to build the discus hotel for them. Negotiations are on, but nothing has been finalised.'
The building will feature a number of underwater discs that are to be submerged between ten and 30 metres below the surface. If it goes ahead, this innovative resort will certainly add something different to Dubai's incredibly diverse hotel industry.
Another development that will freshen up the city's hospitality sector is the TFG Marina Hotel, which is being built in one of the most exclusive parts of town.
The resort - which will be operated as Wyndham Dubai Marina once it is up and running - will provide guests with stunning views over the world's second largest man-made marina and is set to consist of 497 rooms across 32 storeys.
Managed to four-star standards, the hotel will have a four-storey building packed with glamorous leisure facilities, including a rooftop swimming pool and state-of-the-art gym.
It would be extremely difficult to handpick a better location for a high-end hotel in Dubai, with guests enjoying easy access to all of the city's main attractions and amenities. The resort is also just a short stroll away from the Metro network, which means people can get anywhere they want in a matter of minutes.