More Dubai residents can own their own yacht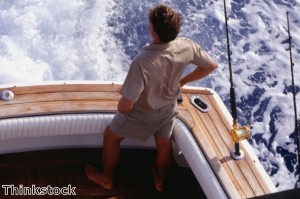 More and more Dubai residents have been given the opportunity to own their own yacht.
Emirates 24/7 reports the announcement that the Al-Futtaim Marine group has offered customers the chance to pay for their luxury boats using monthly instalments. It anticipated the average payment agreement would be between AED 4,000 (£652) and AED 5,000.
This will enable consumers to purchase an item, more associated with the trappings of real wealth, for the same price as a mid-luxury sedan car. The company intended to focus its intention on boats within the AED 150,000 to AED 286,000 price range, which it believes will be more affordable for the average customer. Managers at the firm stated this would buy you a vessel that is 23 feet in length.
The actual monthly amount would depend how much was put forward as a deposit and bosses believed the price of instalments would be considered as a justifiable expense for the majority of people who are looking to own their own yacht.
Despite being a relatively new company, Al-Futtaim Marine has seen business go from strength to strength and the firm has recently signed a new deal with luxury boat manufacturer Larson. It is also currently participating in the Dubai International Boat Show, the scene of the company's launch back in 2012. As well as selling yachts, the business also contributes other areas of the marine industry, such as providing showrooms, finance and consultancy.
General manager Toby Scruby commented on the firm's success. He said: 'We have a very strong after-sales team in place which specialises in looking after sales of our own brands. We have grown steadily over the last two years and are very much on track towards where we want to be.'
Meanwhile, the company has launched a new campaign to spread the word and encourage more people to experience what it's like to take to the seas. Entitled, 'Get on Water', the programme aims to dispel fears potential customers may have about the cost and hassle of owning their own boat.