More accolades for Dubai International Airport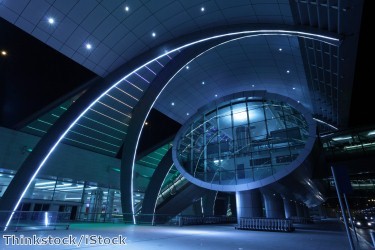 For evidence of Dubai's growing prominence as a major tourism and business hub, you need look no further than its major airport. 
Dubai International has already overtaken London's Heathrow as the busiest aviation centre in the world and has recently received yet more accolades. 
According to Dubai Airports, the transport hub was the leading airport for Airbus A380 operations in 2014. Some 15,098 of these flights took place in the year, travelling to 39 destinations across the world. 
Heathrow came some way behind in second, with 5,434 A380 flights to 11 cities, followed by Singapore's Changi airport with 5,398 flights to 18 destinations.
Paul Griffiths, chief executive of Dubai Airports, commented: "Emirates' expanding fleet of A380 aircraft is a key driver of Dubai International's passenger growth and has shaped the expansion of the airport. This includes Concourse A, the world's first purpose-built A380 facility, which has taken the passenger experience to a new level."
This isn't the only accolade Dubai International has received, however, as it was recently named Airport of the Year at the Air Transport News Awards 2015.
Mr Griffiths said this award was particularly satisfying, as it was decided by both passengers and a panel of aviation industry experts. He added that this is further evidence that the airport is strengthening its position as the "global hub of choice" for travellers.
By 2030, Dubai International Airport is expected to handle 200 million passengers every year. Some 79 million people are forecast to pass through the hub in 2015.