Modern woman show to come to Dubai in December 2015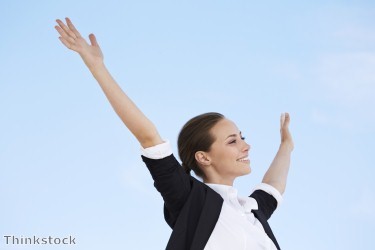 December will see Dubai host another international event, which is likely to attract thousands of visitors from across the world.
The Modern Woman Show - set to take place between December 17th and 19th at the Dubai World Trade Centre (DWTC) - is a yearly fashion, beauty and wellbeing exhibition that takes place in different locations across the Middle East.
Organised by Sumansa Exhibitions in association with Flagship projects, the event will be a three-day extravaganza that presents women with amazing shopping and entertainment opportunities, as well as an opportunity to peruse the latest fashion and beauty brands from all over the world.
The annual exhibition will showcase products made by companies from the Middle East and from around the globe, giving women a chance to get their hands on items they might usually have to pay expensive shipping fees for.
On display will be a myriad of different clothing styles, jewellery for every budget, health and beauty products, personal care items, and perfumes, among other things from more than 100 international exhibitors.
Samantha Cordeiro Miranda, brand manager of the show, believes that every woman deserves some 'me time' to look after her own personal needs when it comes to health and beauty care.
She added that the Modern Woman Show is the perfect opportunity for ladies to relax, while exploring their favourite brands and meeting like-minded people. The event will allow women who attend to revel in their femininity and enjoy being a woman.  
"The Show will bring together global brands under one roof, providing them an incredible opportunity to exhibit their products and educate their end-consumer - today's woman - on their personal beauty needs and well-being.
"The diversity of the event also allows businesses from various fashion-related backgrounds, from luxury cosmetics to salon, gym and spa, to connect with each other and display their goods," Ms Miranda explained.
During the three-day event, retailers will also be given the opportunity to explore and assess the business viability of their products, offer exclusive promotions to customers and build new partnerships.
The Modern Woman Show is another example of how versatile Dubai is and its growing prominence as a destination for international business events.