Mix N' Mentor returning in December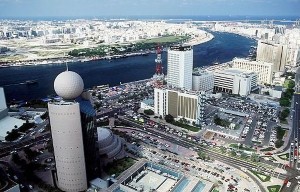 The Mix N' Mentor business roadshow is returning to Dubai on December 9th.
Organised by Wamda, the event aims to connect entrepreneurs with industry figureheads and mentors. Here business leaders can receive advice in a casual environment, promote their business and help to grow companies which are operating within the emirate.
This year the show is being held at the World Entrepreneurship Forum and is hosted in partnership with Dubai SME, The Abraaj Group and Intel.
The Mix N' Mentor show has already visited the likes of Cairo, Doha, Manama, Amman, Casablanca and Beirut, offering a very international experience.
A spokesperson said: 'Whether just starting up, trying to scale, or looking for an exit, Mix N' Mentor will bring you very useful and timely advice focused on your specific startup. MnM Dubai is a unique opportunity to bounce ideas off of peers and industry leaders you wouldn't be able to interact with elsewhere.'
While in Dubai, Mix N' Mentor will hold a unique workshop with investor and chairman of LaunchPad Jim Hornthal, sharing various strategies learnt through personal experience.
It will also highlight various strategies from LaunchPad, an entrepreneurial company which invests in various startup operations. The firm's involvement in Dubai again cements its strong corporate position.
The Wall Street Journal recently reported on a number of startup firms finding their feet in the sheikhdom, with support from the government and its accelerator programmes.
Such operations can benefit from the city's wealth and its position in the emerging Middle East and North Africa market. There is also the potential to co-operate and learn from other companies developing in the area, with the likes of Mix N' Mentor offering ideal opportunities to do so.