Dubai Plan 2021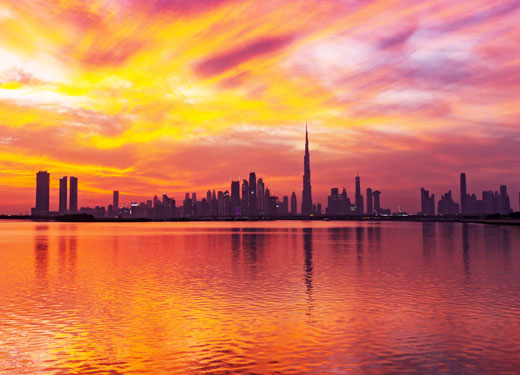 Dubai's ambitious bid to become the world's best city is encapsulated in Dubai Plan 2021, its strategy to create a fully diversified, smart economy
Already one of the most popular cities on the planet, Dubai is pursuing an ambitious strategy to establish itself as the world's benchmark destination for business, commerce and leisure.
Dubai Plan 2021 is testament to the vision of HH Sheikh Mohammed bin Rashid Al Maktoum, Vice President and Prime Minister of the UAE and Ruler of Dubai, whose goal has been to establish Dubai as a global hub of industry, technology and innovation.
"The first objective for the Dubai Plan 2021 is achieving people's happiness. We have full confidence in those responsible to fulfil this goal," Sheikh Mohammed tweeted after the launch of the initiative.
"The future is full of opportunities, yet challenges exist too. But facing the future with positive energy will always ensure the best. We will thoroughly monitor the plan's implementation and measure the workflow through a set of KPI's along the six main pillars," he added.
In preparing the Plan 2021's strategic goals, Dubai authorities benchmarked Dubai against other global cities and researched theoretical models for the economy and society.
Ultimately, 660 key performance indicators were established across six distinct themes, each highlighting a group of strategic developmental goals for Dubai:
A city of happy, creative and empowered people
An inclusive and cohesive society
The preferred place to live, work and visit
A smart and sustainable city
A pivotal hub in the global economy
A pioneering and excellent government
Together, they form the city's vision for 2021. "We have set in place a comprehensive implementation framework that instils accountability and promotes transparency for those involved in and impacted by Dubai Plan 2021," said HH Sheikh Hamdan bin Mohammed bin Rashid Al Maktoum, Dubai's Crown Prince and chairman of the city's Executive Council, in an interview with Oxford Business Group (OBG).
"The aim of these reports is not only to reinforce transparency, but also to engage the public on the future of their city and provide them with a platform to share their creative ideas and contributions."
To date, Dubai has made considerable progress in reaching the goals set out in the plan. In 2016, the government appointed a new minister of state for tolerance, Sheikha Lubna Al Qasimi, who is also president of Zayed University. A reorganisation of various government departments was also initiated in a bid to drive intergovernmental cooperation and innovation.
The city's authorities also launched a Happiness Meter, which allows residents and visitors to gauge the performance of government departments and private entities and provide real-time feedback via a mobile app. According to data from Smart Dubai, the emirate scored 90% for customer happiness levels during interactions with government and private sector entities in 2018.
The Dubai Smart City strategy was also implemented, with more than 100 initiatives launched covering innovations ranging from the development of Internet of Things (IoT) applications to smart transportation, as well as the introduction of city-wide services such as free high-speed internet access.
Expo 2020, which will be staged in Dubai next year, will provide authorities an opportunity to showcase the city's progress towards its 2021 goals.
The event will also help Dubai consolidate its position as a global hub for investment, commerce and trade.
According to data published by Expo 2020 Dubai Bureau, the event will generate an additional $33.8 billion for the UAE economy from 2013-31 and create 905,200 full-time equivalent job-years from 2013-31. It will also boost UAE GDP by 1.5% over the course of the event itself, which runs from 20 October 2020 – 10 April 2021.
Expo 2020's global profile has also helped attract significant new investment to key sectors of Dubai's economy, according to government data.
A total of $3.1 billion has been invested in new restaurants and hotels, general construction has seen expenditure of $7.35 billion, while the city's business services economy has been boosted to the tune of $18.76 billion.