Miracle Garden opens in Dubai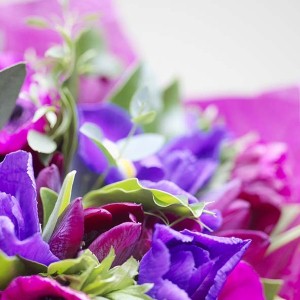 There is already plenty to see and do on trips to Dubai, but the selection has grown a little wider today (November 28th) with the opening of a brand new floral attraction.
The emirate's Miracle Garden opened its doors for the first time earlier today and promises visitors the chance to enjoy the colours and scents of around 45 million flowers.
What's more, a number of innovative displays have been created and brought to life, making the site no ordinary flower show. In fact, it is one of the most remarkable in the world and well worth a few hours of any traveller's time.
Emirates 24/7 has published a guide to the individual displays on offer at the Miracle Garden, such as the floral UAE flag. Witnessing the country's famous colours in the form of flowers at the Dubailand attraction is sure to be a highlight of any trip.
There will also be a floral clock and peacocks, while Phase 2 will bring a butterfly park and a strawberry garden.
Akar Landscaping Services & Agriculture, which oversaw the development of the garden, said in a statement: 'Nearly 700,000 people visited our garden during the first season (February 14th to May 18th). In this new season we are expecting the numbers to cross a million.'
Other special sights to look out for when visiting Miracle Garden include a Ferrari car that has been decorated by flowers, as well as artificial animals, flower boats and a unique Islamic arch design.
Elsewhere in the garden will be seven pyramids, one of which is described as 'huge' and will be made up of the UAE's flag colours of red, white, green and black.
An aromatic garden will feature powerful and medicinal plants from more than 200 countries around the world and give people the chance to touch, smell and even make a cup of tea with fresh contents straight from the soil.