Mini World Park project gets the go ahead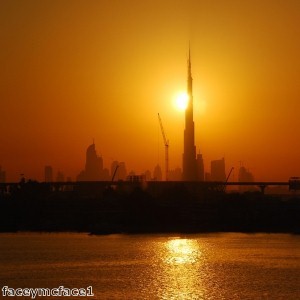 Vice president and ruler of Dubai Sheikh Mohammed bin Rashid has backed plans to create a new entertainment district in the city.
The Mini World Park will include replicas of some of the world's most famous landmarks, including the Empire State Building, Petra in Jordan, the Roman Colosseum, Niagara Falls and the Great Wall of China, among others.
In addition to this, the site will feature a mini version of Dubai's very own Burj Khalifa - the tallest building on the planet.
The Dubai Municipality hopes the cultural park will be in a position to welcome visitors from all over the globe in 2020, as the emirate looks to secure the rights to host the World Expo.
This was just one of a number of projects to receive the green light from Sheikh Mohammed.
He also approved plans to erect a huge new library in the city, as well as a maritime museum. The library will be shaped like an open book and will house more than two million pieces of literature.
With so many new developments in the pipeline, it is hardly surprising that Dubai is increasingly seen as the entertainment hub of the Middle East.
The sheikhdom will host numerous sporting, musical and cultural events throughout 2013 and projects such as the Mini World Park will only make the city more attractive to holidaymakers.
Last month, bosses at Inflight Dubai told Emirates 24/7 about the new skydiving tunnel that is set to open in August.
It is expected to be the longest indoor skydiving complex on earth and will appeal to visitors from far and wide.
The company also suggested that two more tunnels could be built in Dubai, with one likely to be situated on the Palm Jumeirah.
With so much to see and do, it makes sense for investors to snap up new apartments and villas in the more exclusive parts of town, as the demand for short-term accommodation is predicted to rise sharply in the coming years.