Milan Mayor predicts Dubai Expo success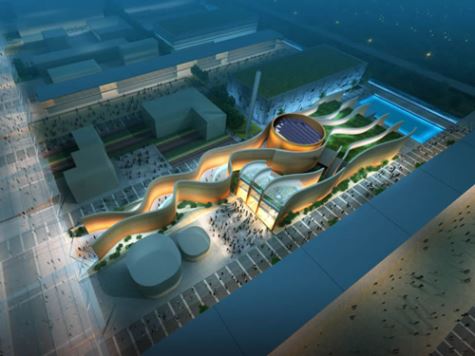 Dubai Expo 2020 will boost the UAE's economic prosperity, attracting multinational companies and generating employment opportunities, according to the Mayor of Milan, Giuliano Pisapia.
He was speaking from experience given Italy's design capital will bring to a close the six-month Milan Expo next month (on October 31) – an event that has already attracted an estimated 20 million visitors and been hailed an overwhelming success.
"The Expo has been a driver for economic growth, also by attracting foreign investments and companies such as Huawei, Vanke and Samsung to Milan," revealed Pisapia.
"Not only are the Expo site and Milan experiencing job increases, but also the territory of greater Milan too. Milan will hand over the baton to Dubai. There is a natural link between the two Expo themes. We wish Expo Milan 2015 to represent a driver for cooperation between Italy and the UAE."
Sustainable employment opportunities will be one of the major lasting legacies of Milan Expo 2015, according to the city's authorities, with new companies established as a result of the exhibition.
An estimated 200,000 jobs have been created on the back of the event, which has been themed 'Feeding the Planet, Energy for Life', and the impact on the tourism sector has been valued at around €10bn (AED41bn or US$11.16bn) by researchers at Bocconi University for the Milan Chamber of Commerce and Expo Milan 2015.
More than 277,000 Expo 2020-related jobs are forecast to be created in the UAE between now and 2021 in sectors including tourism, aviation, construction, engineering, infrastructure, logistics, hospitality and retail.
The estimated economic impact of hosting Expo 2020, which is themed 'Connecting Minds, Creating the Future', is approximately €17.7bn Euros (US$24bn), according to Dr Ahmad Belhoul, CEO of strategy and tourism sector development at Dubai's Department of Tourism & Commerce Marketing (DTCM).
"The impact on the tourism industry will be substantial – between October 2020 and April 2021, Expo will attract more than 25 million visitors, 70 percent of whom will be from outside the UAE – the largest number of international visitors in Expo history," he said.