Midscale hotels take centre stage in Dubai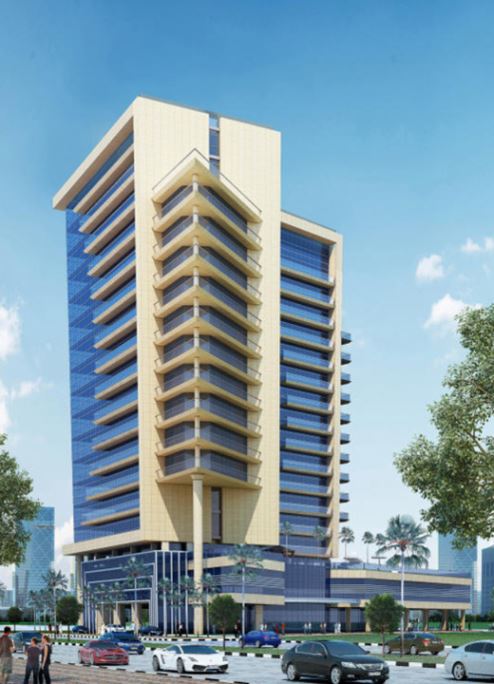 Dubai's hospitality industry is sharpening its focus on the development of mid-market hotels as it looks to fill the gap in the market for affordable lifestyle accommodation
Dubai's supply of mid-market hotels has increased by almost three fold over the last 10 years and the sector looks set to become a key growth driver for the emirate's hospitality industry going forward.
There are currently more than 80 hotels operating in the three-star segment and approximately 15 more currently under construction and due for completion in the next three years, according to industry analyst JLL, writing in its Dubai Real Estate Market Overview Q3, 2017 report.
"The growth of this sector has been a positive reflection of the maturation of the Dubai market, which is opening to a wider range of source markets," says JLL.
While the supply of four- and five-star hotels remains buoyant, several midscale hotels are also expected to open over the next two years, the report notes.
"This will lead to the diversification of the hotel market and will result in the city becoming a more attractive place to visit to a broader range of visitors," it adds.
A further 1,800 keys were added to the market in Q3 this year, bringing the total stock of quality hotel rooms in Dubai to almost 82,200 keys. Of those, 4,100 were in the midscale category.
In 2018, the numbers are expected to jump to 86,300 rooms with a larger proportion – 12,100 rooms – in the midscale category. The figures are predicted to jump again in 2019 to 98,400 rooms, 15,100 of which will be three-star rated, according to JLL.
As supply increases, so hotel performance remains robust, with occupancies remaining above global averages at a very healthy 75 percent in the year to August 2017.
Dubai also remains one of the strongest performing hotel markets globally in terms of RevPAR and other financial indicators, JLL stresses.
"The outlook for Dubai remains positive, especially as the city continues to invest heavily in tourism infrastructure and as it diversifies towards new source markets such as South East Asia," it says. "Dubai has seen a 55 percent growth in arrivals from China, following the relaxation of visa regulations at the end of 2016."
The influx of visitors from China is one factor driving demand for midscale properties. This is a market that demands value for money, with visitors travelling to Dubai in large groups.
At the same time, as Dubai continues to invest in more family attractions, including theme parks, shopping malls, museums, new beachfront destinations and large offshore developments such as Bluewaters Island and Deira Islands, the heat is on to provide family accommodation that caters to all budgets, nationalities and longer stay guests.
Factor in the upcoming Expo 2020 Dubai, which is expected to attract 25 million visitors between October 2020 and April 2021, and the hospitality industry is in a race against time to ensure business and leisure travellers attending the event are offered suitable – and affordable – accommodation.
Many of the world's leading hospitality brands have planned for Dubai's evolution and by 2020, the number of new three- and four-star properties open for business will be significant.
Two companies gearing up for Expo and meeting the longer-term needs of Dubai's tourism industry are Wyndham Hotel Group, the largest hotel management company in the world, and Millennium & Copthorne MEA.
Both hospitality giants have partnered with Dubai-headquartered property developer, The First Group, to bring to market upper midscale hotel properties in some of the city's most sought-after locations including Dubai Marina, Business Bay, Barsha Heights, Jumeirah Village Triangle (JVT) and Jumeirah Village Circle (JVC).
These prestigious precincts all provide access to the city's major roads and transport infrastructure including Dubai Metro, Dubai's two airports – Dubai International (DXB) and Al Maktoum International (DWC), shopping malls, tourism attractions, key business and commercial districts and more.
In addition, JVT and JVC are close to Dubai South where the Expo 2020 Dubai site is under construction, as well as the event's recently-revealed legacy development – District 2020.
With a mooted completion date of Q4 2021, the district will include 65,000 square metres of residential space and 135,000 square metres of commercial space in a location that will be home to world-class innovation, educational, cultural and entertainment facilities, as well as a conference and exhibition centre.
The First Group's completed upper midscale hotel developments include Wyndham Dubai Marina, which opened in February 2016 and TRYP by Wyndham Dubai in Barsha Heights, which launched last month (September).
Four additional properties are on track to be completed before 2020 including Ramada Plaza JVC and Sky Bay Hotel in Business Bay, both of which will be operated by Wyndham-owned brand Ramada, plus Millennium Place JVT Dubai and Millennium Place Business Bay.
"The Dubai Government has set out ambitious targets for the development of the midscale and upscale hotel sectors as it prepares to welcome more than 20 million international arrivals annually by 2020, the year the city hosts the World Expo," says Danny Lubert, the company's Founder & Senior Partner.
"The First Group will play its role in helping to realise this vision by developing high-quality hotel properties that set new benchmarks in Dubai's midscale and upscale hotel sectors."