Midscale hotel sector becomes Dubai investment priority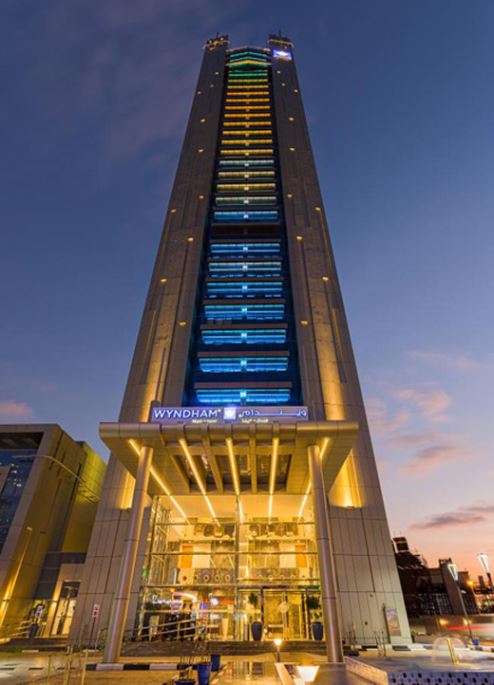 Dubai needs more midscale hotels as it looks to drive up visitor numbers by 2020.
The city requires more accessible, smaller and low-key accommodation in order to attract a wider range of tourists from all over the world, ensuring it hits its target of 20 million overnight visitors by 2020, according to Fahad Al Gergawi, chief executive of the Dubai Investment Development Agency (Dubai FDI), who is pitching Dubai's midscale hospitality sector to the global investment community.
"We're not saying we're stopping five-star (hotels), but we want to focus on three- and four-star hotels that appeal to more market segments and families," he said.
"We're looking at tourism to be upgraded from where it is now, from 104,000 rooms to 245,000 rooms, and that will increase the flow of visitors. Dubai ranked number five in terms of visitors' numbers at a city level globally, so there is room for development and focusing on families and three- and four-star hotels."
Dubai's hotel stock increased five percent in 2016 to cross the 100,000-room mark and this number has increased to more than 105,000 rooms during the course of 2017.
But to meet its targets, which include accommodating the 25 million visitors expected to attend Expo 2020 Dubai from October 2020 to April 2022, the emirate must cater to all budgets, particularly "normal" families, and this means ensuring new hotel stock is not too luxury focused, said Al Gergawi.
"We want to appeal to more segments of people, the more the better, the more days they will spend and more activities they will do," he explained.
Hotel developers embracing this strategy include The First Group, which recently handed over its second hotel property, the 675-room TRYP by Wyndham Dubai, to the world's largest hotel management firm, Wyndham Hotel Group. This follows the opening of Wyndham Dubai Marina in February 2016.
The company is rapidly expanding its presence in the city's upper midscale hotel sector, with multiple properties set to open before 2020 including Ramada Plaza JVC and Sky Bay Hotel in Business Bay, both of which will be operated by Wyndham-owned brand Ramada, plus Millennium Place JVT Dubai and Millennium Place Business Bay.