'Mid-range real estate sales rising' in Dubai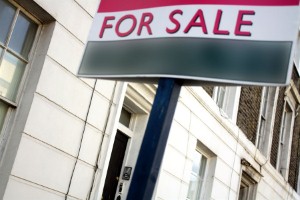 Dubai's mid-range property market has been outperforming its luxury counterpart since 2013, when the government introduced higher transfer fees and mortgage caps, according to a new report from Knight Frank.
The new review demonstrates that the annual residential price growth in the emirate had been slowing due to the new rules, but mid-range properties achieved an increase of 24 per cent, compared to the modest growth of 6.3 per cent the luxury real estate attained.
After having suffered significant setbacks after 2008's financial crash, the report observed that both the mid-range and luxury markets have been able to reverse their fortunes. Knight Frank notes: 'By comparison, as a result of a stronger recovery in rents, mainstreams yields continue to look relatively attractive to investors.'
According to the residential and commercial property consultancy firm, the mid-range market has been outperforming the premium sector for several reasons, such as the enduring popularity of locations like Dubai Marina among expatriates from the west, meaning they continue to experience healthy demand, leading to price growth.
Stefan Burch, general manager at Knight Frank KSA and Bahrain, said: 'This increasingly regulated market as a safe haven for owners, tenants and landlords alike, so we expect a growth in demand in second half, especially in the mainstream residential market which is currently outperforming the prime segment.'
The report also indicated that Dubai has the world's hottest property market, with the pace of growth achieved outpacing 53 other countries from across the globe.
In the company blog, Khawar Khan, a research manager at Knight Frank Dubai, said the emirate's strong economic conditions and buoyant labour market are continuing to attract foreign investors, which is subsequently driving demand in the real estate sector. He predicts demand to outstrip supply in the short-term.