Mid-market focus for Arabian Travel Market 2016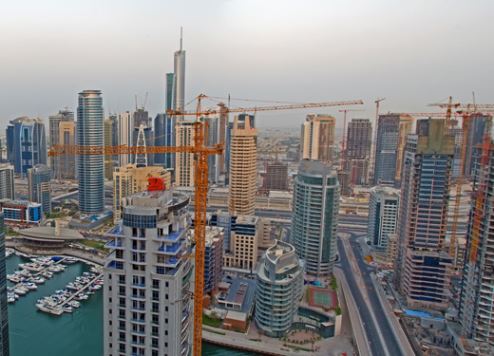 The growth of Dubai's mid-market travel sector will be showcased at the 2016 edition of Arabian Travel Market (ATM).
Show organiser Reed Travel Exhibition (RTE) kicked off discussions about this key growth sector at a half-day roadshow at Dubai World Trade Centre (DWTC) involving more than 140 industry partners and exhibitors.
"Traditionally the upscale hotel segment has been driving regional hospitality sector growth for the last decade. However, as economies continue with long-term diversification plans led by massive infrastructure development and a future calendar of world-leading events, tourism markets are now recognising the potential demand for mid-market options," said ATM exhibition manager Nadege Noblet-Segers.
Dubai's hotel market saw the addition of 2,700 hotel keys in 2015, increasing the total supply to 67,100 keys, according to the Jones Lang LaSalle (JLL) UAE Real Estate Market Overview for 2015.
Dubai Tourism estimates that in the run-up to the emirate hosting Expo 2020, between 140,000 and 160,000 extra rooms will be required, up from the current tally of 90,000 rooms, with an additional 10,000 rooms requiring refurbishment.
This could add much-needed midscale room stock to the emirate's hotel sector, where three-star or below room supply only accounted for 29 percent of total availability in the first quarter of 2015, as per JLL data.
An RTE-commissioned Q3 2015 YouGov Travel Oracle insight report unearthed regional travel trends supporting the notion that mid-market options are top of mind.
Just over one third (36 percent) of leisure travellers now choose budget hotels when travelling for pleasure, with Asian expats the most likely to opt for low-cost accommodation (52 percent) and 35 percent of all respondents stating that reasonable cost is one of the most important elements when considering a leisure destination.
"This clearly demonstrates the growing appetite of travellers for a wide array of accommodation options and offering mid-market options frees up additional visitor spend for other activities – something the UAE, and Dubai in particular, has led the way in when developing its tourism offering," said Noblet-Segers.
ATM will take place at the Dubai International Convention & Exhibition Centre (DICEC) from April 25-28.