Michelle Keegan and Mark Wright get engaged in Dubai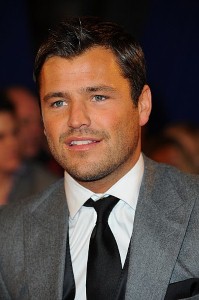 It is hard to think of too many places in the world that are as romantic as Dubai.
The fact that so many people seem to be getting engaged while visiting the Middle Eastern city appears to support this notion.
A number of celebrities have travelled to the emirate in order to pop the question to their loved one - the latest being former The Only Way Is Essex (TOWIE) star Mark Wright.
Having purchased a fancy ring, the 26-year-old whisked his girlfriend Michelle Keegan away to the UAE, where she agreed to be his wife.
A source told the Daily Mail: 'It was a really big surprise for Michelle. Mark proposed to her on the beach during their holiday in Dubai.'
Rumours of this nature are always circling, but Keegan - who plays Tina McIntyre in iconic British soap Coronation Street - used her official Twitter account to confirm the reports.
'THANKYOU for all the lovely messages, and yes it's true @markwright_ and I are engaged !! We are so SO happy :-) xxx,' she tweeted.
Dubai is certainly a very special place for the couple, as it was here that they first met just nine months ago. Their relationship has blossomed ever since and Wright - who has also appeared in ITV reality show I'm a Celebrity Get Me Out Of Here! - felt it was the most fitting place to make a proposal.
Both have been engaged before, with Wright ending his relationship with fellow TOWIE star Lauren Goodger in 2011, while Keegan - who has scooped the 2013 TV Choice best soap actress award - split up with The Wanted's Max George.
It appears that Dubai is a magnet for anybody with a TOWIE background.
A recent episode of the hugely popular semi-reality TV show was filmed in the shiekhdom and members of the cast are regularly seen wandering around the city. This should come as no surprise given the multitude of designer boutiques and trendy nightspots that Dubai has to offer.