Metro Central provides evidence of Dubai's hotel boom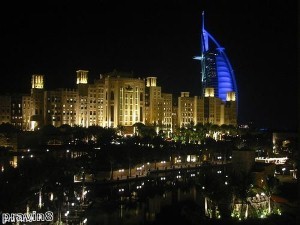 Dubai's hotel industry is booming, with strong occupancy rates being reported across the emirate as tourist numbers continue to rise.
A perfect example of this is the First Group's Metro Central Hotel Apartments, which have maintained an average occupancy of close to 90 per cent in the 12 months to July 2014. This sees the development ranked in first position among TECOM Hotel Apartments as a whole.
Metro Central has achieved this without compromising on its average daily rate (ADR), which stood at AED 350 (£58) during the period in question. With four more months of the year remaining and the winter period soon to begin, the hotel is expected to reach an even higher level of performance and continue to be the leading development in the area.
This success is evidence of the strength of Dubai's hotel sector as a whole, which is becoming an increasingly attractive proposition for investment.
According to figures from the Department of Tourism and Commerce Marketing, the emirate underwent its busiest ever half-year in the first six months of 2014, with 5.8 million tourists staying in the city.
This helped hoteliers and apartment operators to record revenue gains of 10.9 per cent in this period, taking total income up to AED 12.74 billion.
Research from Jones Lang LaSalle has revealed the second quarter of 2014 saw Dubai's hotels record the highest revenue per available room since the financial crisis struck in 2008.
In July, the National reported on research from STR Global that showed the gross operating profit per available room in the emirate reached $184.35 last year, which was second only to Paris and Hong Kong.
Furthermore, Bloomberg's World Hotel Index: Cities ranks Dubai as having the second highest rates in the world, with only rooms in Geneva, Switzerland able to charge more.
All of this research goes to show that the emirate's hotel market is well and truly thriving.