Medical tourism 'driving more visitors to Dubai'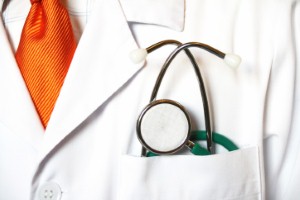 A growing trend is emerging in Dubai that is seeing more foreign visitors flocking to the emirate to take advantage of the increasingly high-quality medical facilities and services available in the region.
Medical tourism has become a major driver of visitor growth in Dubai in recent times, according to a new report from Bloomberg News, which suggests the location is starting to rival the likes of Thailand and India in terms of the number of people travelling to the location for these reasons.
Dubai is already one of the world's top ten most-visited cities, but the rapid development of its healthcare infrastructure is helping to further drive this momentum, providing visitors with the opportunity to receive medical care of a high standard at a relatively low cost, while also enjoying the sights and sounds of the local area.
A Dubai Health Authority plan announced this year revealed that a target of 500,000 medical tourists is currently being aimed for, which would add around 2.6 billion dirhams (£441.28 million) to its economy by 2020.
Key drivers of the recent trend include the creation of facilities such as Dubai Healthcare City, a four million sq ft healthcare zone that incorporates two hospitals and 120 outpatient medical centres and diagnostic laboratories. Patient visits to Dubai Healthcare City passed 600,000 in June 2014, thanks to the addition of nine new care centres in the first half of the year.
The government is now focused on branding Dubai as a healthcare hub through targeted advertisements, as well as partnerships with medical tourism facilitators, who will offer package deals specifically for visitors who are seeking elective health treatments.
Raja Easa al Gurg, deputy chairperson of the board of directors at Dubai Healthcare City, said: 'Tourists already come to Dubai for shopping, sightseeing and luxury. We need to scale up our health-care industry anyway, as millions of people flood our city and Dubai becomes a major financial hub.'