ME tourism growth outpaces global average, Dubai leads the way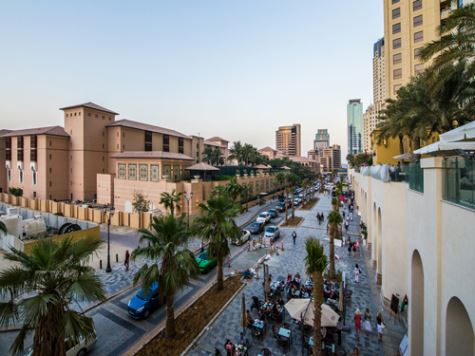 The Middle East witnessed a five percent increase in international tourist arrivals during the first half of 2015, outpacing the global average by one percentage point, according to the latest UNWTO World Tourism Barometer.
The number of international tourist arrivals grew four percent from January to June 2015, with destinations worldwide receiving 538 million visitors, up 21 million on the same period in 2014.
The Middle East, Asia and Europe all outperformed the average with a five percent increase in international tourism arrivals.
UNWTO Secretary General Taleb Rifai has predicted a similar growth pace for the second half of the year, with the global average hovering between three and four percent.
The fastest-growing source markets for tourism business globally were China and India, which both reported double-digit growth in the first quarter.
The barometer results proved tourism continued to "consolidate the positive performance it has had over the last fives years", leading to "development and economic opportunities" worldwide, said Rifai.
One of the Middle East's most prosperous tourism markets, Dubai, looks set to outpace global and regional averages.
In 2014, the destination received 13.2 million tourists, up 8.2 percent year-on-year, significantly higher than the 4.7 percent global average growth rate in international tourism arrivals for the year.
"Fifty-five percent of last year's visitors came from our top ten source markets, the majority of which saw sustained growth, and there was healthy acceleration in many emerging feeder geographies," said Helal Saeed Almarri, director general of Dubai's Department of Tourism & Commerce Marketing (DTCM).
Double-digit growth in visitors from emerging economies including China, Nigeria and Brazil helped drive visitor growth numbers, he said.
The trend has continued in 2015 with Dubai reporting a 25 percent increase in Chinese overnight visitors in the first six months of the year.
More than 241,000 Chinese tourists visited Dubai from January to June 2015, according to Issam Kazim, chief executive of the Dubai Corporation for Tourism and Commerce Marketing (DCTCM), who said the emirate was witnessing "year on year growth" from the Republic, home to almost 1.4bn people, the equivalent to 19.24 percent of the total world population.
China ranked seventh in Dubai's top 10 tourism source markets in 2014.