ME region 'hotel occupancy rates on rise'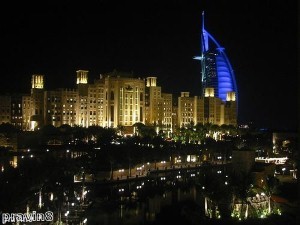 The Middle East/Africa (ME) region is experiencing a healthy rise in hotel occupancy rates, according to data from STR Global.
In the first nine months of 2014, occupancy rates in this area jumped by 3.6 per cent, taking the total to 62.8 per cent. In addition, average daily room rates (ADR) climbed 1.9 percentage points to $161.62 (£100.84), while revenue per available room (RevPAR) rose 5.7 per cent to $101.48.
Elizabeth Winkle, managing director of STR Global, commented: "Year to date, the region has achieved 5.7-per cent RevPAR growth, 2014 has proved to be occupancy driven, compared to 2013 when performance was more rate driven."
Last month, the ME region reported a 13.1 per cent increase in occupancy compared to last year, taking the rate to 65.5 per cent. In addition, ADR rose by 1.3 per cent to $145.12 and RevPAR climbed 14.5 per cent to $94.99 in contrast to 2013.
The report revealed that the UAE had the most guests staying in its accommodation, achieving the a 72.9 per cent occupancy rate, which was the highest for the region. The country attained an ADR of AED575.83 (£97.80) and a RevPAR AED419.85.
Ms Winkle added: "All three sub-regions in September saw occupancy levels of 60 per cent or above. It is positive to see consistency in performance in spite of instability leading to uncertainty in several countries."
A separate report from Alpen Capital indicated that the GCC hospitality industry will grow at an annual rate of 9.5 per cent to reach an astonishing value of $35.9 billion by 2018, representing massive growth compared to the $22.8 billion achieved in 2013.
Furthermore, the study suggests that during the next four years average occupancy rates will land somewhere between 68 per cent and 74 per cent, with ADR likely to average between $225 and $263 during the same period.
Commenting on the report, Sameena Ahmed, managing director of Alpen Capital, said: "The GCC economies are well on their way to recovery from the global economic crisis. With the recent wins in mega events like the Qatar FIFA World Cup 2022 and the Dubai World Expo 2020, the region is gearing up for an increase in tourist arrivals."