Mall of the World to be relocated to attract more tourists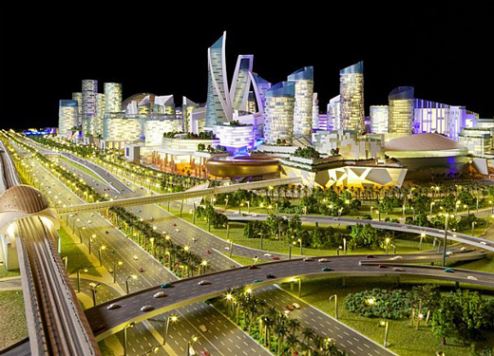 Mall of the World, the upcoming retail mega hub planned for Dubai, is to be relocated, developer Dubai Holding has revealed.
The company, which first unveiled plans for the world's biggest shopping mall in 2014, has said it will now be located on Sheikh Mohammed bin Zayed Road to allow its contribution to the emirate's tourism growth to be "fully realised".
"Tourism remains a major part of Dubai's diversification strategy and Mall of the World will be a critical part of that vision," said Ahmad Bin Byat, vice chairman and managing director of Dubai Holding.
"Dubai Holding is committed to developing Mall of the World, a major retail and leisure destination in the region, and believes that the new location on Sheikh Mohammed bin Zayed Road, will be an outstanding home for the project, as it will allow Dubai Holding to further expand as needed in the future according to market needs."
He said Mall of the World would now undergo extensive planning to become a major retail and leisure destination.
The original plan encompassed eight million square feet (745,000 square metres) of shopping space connected to a theme park, 100 hotels and serviced apartment buildings with 20,000 rooms.
The first phase of the project is scheduled be completed before Dubai hosts Expo 2020.