Mall of the Emirates set to receive major facelift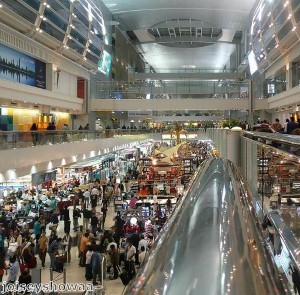 Dubai is already home to some of the largest and most varied shopping facilities on the planet, but it seems developers are not content to settle for what they currently have.
The Mall of the Emirates is set to undergo major expansion work in the coming years, with AED 1 billion (£173 million) expected to be spent on the upgrade.
By the time the redevelopment has been completed in 2015, shoppers will benefit from a range of new retail, dining and entertainment facilities.
A new fashion district - featuring shops run by around 30 international brands - will be central to the plans.
Covering 5,000 square metres, this will be the first phase of the project and will cost AED 100 million. The Mall of the Emirates is already a fashion hub, with a large proportion of its stores dedicated to the latest clothing and this work will enhance its reputation even further.
Tourism chiefs are fully aware that huge numbers of holidaymakers visit Dubai for the incredible retail options, so there is every chance that new malls will be built in the coming years. This will also boost the emirate's chances of landing the all-important 2020 World Expo.
A number of events are held each year to raise awareness of the sheikhdom's amazing shops and leaders at the Dubai Festivals and Retail Establishment (DFRE), an agency of the Department of Tourism and Commerce Marketing, recently confirmed the dates for the 19th Dubai Shopping Festival.
The month-long retail extravaganza will get underway on January 2nd 2014 and store owners will be expecting another busy period.
According to the DFRE, the previous 18 versions of the event attracted 47 million visitors, who pumped an extra AED 114 billion into the city's economy.
This year's event is expected to be bigger and better than ever and with some of the emirate's record-breaking malls continuing to expand, it is easy to see why retailers from all over the world are so keen to increase their presence in this part of the Middle East.