Mall developer sets sights on new Dubai venue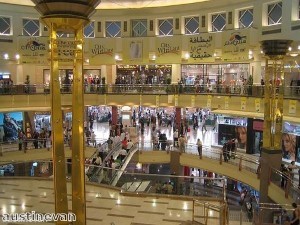 The developer behind several mega retail facilities in Dubai and elsewhere in the UAE could soon add a much smaller venue to its portfolio.
Majid Al Futtaim Properties is said to have set its sights on a minor community mall on the outskirts of Dubai for its next project, which could be added to an offering that already includes the Mall of the Emirates and the Deira City Centre, reports Gulf News.
While a senior official questioned by the news source refused to go into details surrounding the project, a decision on whether to develop the community mall is likely to be made in the near future.
Dimitri Vazelakis, executive managing director for shopping malls at Majid Al Futtaim Properties, said: 'It's definitely on the outskirts in terms of distance from the city's centre. We already own the land. Trade areas in Dubai are getting more dense, certainly in some locations, and we need to change with the demographics.'
The company is part of a joint venture that aims to develop neighbourhood shopping centres, such as the one in Dubai that it is currently weighing up. This is done under the Matajer brand.
Majid Al Futtaim Properties is the owner of huge malls not only in the UAE but in Egypt and Lebanon too. The Mall of the Emirates in Dubai is known to be one of the top ten in the world in terms of productivity.
Until recently, community malls in Dubai were seen as something that only smaller developers would be interested in. But larger firms are now showing an interest as these sites begin to reveal signs of growth and profitability.
Ajai Kumar Daval, chief executive officer of Tridayle Consult, said brand new destination malls can be created from small existing locations, usually by adding between five and ten per cent to their capacity.
He added that this is a development model that is 'bearing dividends' at the moment.