Majid Al Futtaim targets Dubai expansion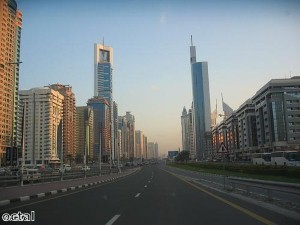 Mall developer Majid Al Futtaim (MAF) has targeted further expansion in Dubai.
The organisation is going to invest AED 3 billion (£495 million) in the emirate over the course of the next five years. As well as redeveloping its flagship Mall of the Emirates and Deira City Centre shopping malls, four new Carrefour supermarkets and two new hypermarkets will be constructed.
However, the latest wave of work also represents a diversification of operations, as a 14-screen cinema complex is also in the pipeline as it seeks to support the Dubai 2020 tourism vision.
MAF chief executive Iyad Malas noted progress has been made thanks to 'key organic growth in the retail market' over the course of the last 12 months.
'Future growth in the Middle East ... will be driven by regional large-scale expansion plans. These expansion plans will be carried out with the careful attention to quality, responsibility to community and last but not least, prudent financial and risk management approach, which is typical of MAF.'
Mr Malas was speaking within the context of the company's latest financial results for 2013, which show that overall group revenue was up ten per cent year-on-year to AED 23 billion, while assets under control was AED 39 billion.
On top of this, a new brand direction has been unveiled to link the organisation's various business units together and it maintained its BBB credit rating, with a stable outlook forecast by both Fitch and Standard and Poor's.
This is another example of how Dubai's economy is going from strength to strength, as businesses continue to plough money into the emirate in order to capatilise on this.
MAF demonstrated its strong financial and liquidity position in 2013 by completing the first ever US dollars denominated corporate hybrid in the Central Eastern Europe, Middle East and Africa region, which was used to partially fund the AED 2.55 billion minority share purchase from Carrefour.