'Love Letters to Dubai' takes internet by storm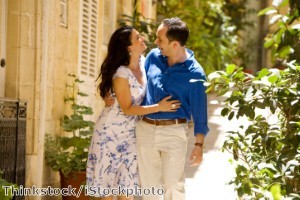 As the UAE finishes preparations for celebrations on its 43rd annual National Day, a nostalgic tribute to Dubai has gone viral, attracting thousands of internet views.
A two-and-a-half minute film - entitled 'Love Letters to Dubai' - created by Gayathri Krishnan-Erlings, an Indian singer and artist based in the emirate, has racked up thousands of views and warmed the hearts of people across the globe since its release on Monday (November 10th).
She said: "We've crossed more than 5,000 views in less than two days. The response has been very heart warming.
"The most amazing thing is people I don't even know writing to me, telling me they've cried watching the video, and that it's reminded them of things that's in the back of their memories. That is so overwhelming and wonderful to hear."
Ms Krishnan-Erlings' video has been filmed to a poem written by the singer-cum-artist and is interspersed with shots of two characters as they take a stroll around Dubai. The tribute to the emirate celebrates the city's past, while honouring its present, according to its creator.
As the short film begins, the audience can hear Ms Krishnan-Erlings saying: "We are the nostalgics, the simpletons… The ones that fell asleep in the backs of cars as our fathers drove us home. Woke up in a city where old playgrounds, cinemas and homes disappeared in a blink of an eye..."
She later describes Dubai as a glorious "goldmine of memories" that was built as a labour of love, much like the video itself.
The project was completed earlier this summer and was a family affair, with Ms Krishnan-Erlings' husband composing the music, while her sister and friend starred as the protagonists.
According to the artist, she made the film as a direct response to those who claim Dubai has "no soul." She said that as she was brought up in the emirate, she felt she needed to defend her home and demonstrate to the public that Dubai is a land of culture and opportunity.