Long-Term Investment Guide: Tips & Benefits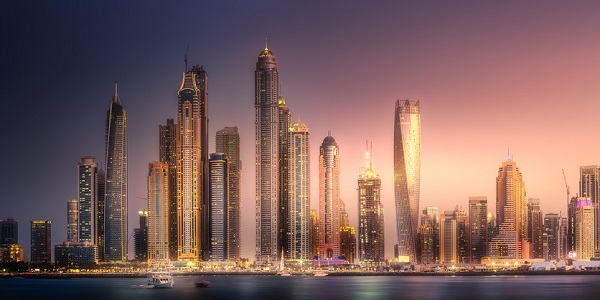 A long-term investment can be made in bonds, shares, property, or any other investment asset class to see money grow over a long period of time – usually 3 to 10 years or more.
Long-term investments often generate solid returns over the long run and provide financial security to investors. Some consider them to be a better option to grow money as compared to savings accounts. Instead of keeping money in the bank, many prefer making long-term investments, as they are considered a good outlet to accumulate money over time.
The state of long-term investments
Depending on market conditions, annual interest could be as little as 1-2.5% at a bank, making a long-term investment either in the stock market or property market appears to provide higher returns.
The UAE's growing property sector has been attracting more and more foreign investors into the country. With the government allowing 100% ownership of foreign investors by the end of 2018, the country is expected to attract a growing level of FDI.
A survey by the United Nations Council for Trade and Development (UNCTAD) and Investment Promotion Agency (IPA) Observer has ranked UAE the 13th 'Most Promising Home Economy for Investment' in 2017-2019.
Qualities that make a successful long-term property investment
Knowledge of the industry and patience are the most essential qualities of a long-term investor.
John Alexander, Chief Investment Officer, Clemson University Foundation, who manages $700 million worth of assets, spends his time on hobbies that hone his patience. By training himself to remain patient, it has helped him as an investor during market volatility.
Tips on long-term investments in Dubai
New investors are advised to diversify their portfolio by investing in separate asset-classes to minimise risk.
This strategy is a way of ensuring security so that in the event of unprecedented market conditions, the investor has spread their capital and can continue to grow wealth.
A long-term investment that takes too much time to manage or operate may be a loss-making investment. Therefore, some investors have been choosing to invest in managed-investments, such as hotel property investments. According to Knight Frank's recent Hub Report, Dubai – compared to other international hub cities – has been ranked first for 'number of hotel keys per resident' with 29.9 keys per 1,000 people just above Paris with 17.6 keys per 1,000 people. 
As per an Ernst & Young report, Dubai maintained the highest occupancy of hotels in MENA, at around 87%, in the first quarter of 2017.
Dubai's airport is the world's busiest airport, and according to the Dubai Tourism Strategy 2020, 20 million visitors to Dubai are expected every year by 2020.
"How many millionaires do you know who have become wealthy by investing in savings accounts? I rest my case." – Robert G. Allen
Sources: UNCTAD, IPA, Khaleej Times, Ernst & Young, Dubai Tourism