London Olympics chief to head up Expo 2020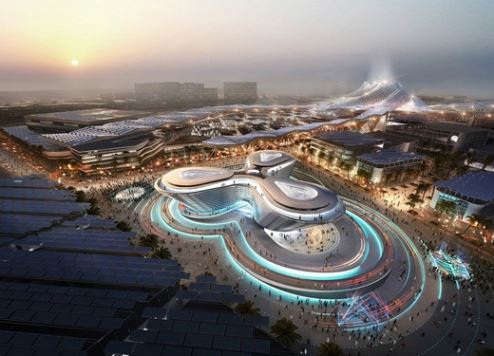 The former chief executive of the British Olympic Association, Simon Clegg, has been appointed to head up Dubai World Expo 2020 as chief operations officer.
Simon Clegg also managed the British team during the Beijing Olympic Games in 2008 and is a former CEO of Ipswich Town Football Club.
Reem Al-Hashimy, Expo 2020 director general and UAE Minister of State for International Cooperation, said: "I am delighted to have someone of Simon's calibre, leadership skills and considerable management experience of large global events join our team.
"His management and commercial skills will strengthen our team and help ensure the successful delivery of our 1,082-acre site. I look forward to working with him on this hugely important event for Dubai, the UAE and the entire region."
Clegg said he was "very excited" about joining Expo 2020 team.
"The vision and ambition of the project will make it a stunning experience for the expected 25 million visitors, 70 percent of whom will come from overseas," he said.
"Dubai is already one of the world's greatest tourist destinations and its position will be further cemented through the hosting of this truly global event."
Dubai Expo 2020, which will take place in Jebel Ali, Dubai South, is expected to boost the UAE's GDP by five percent to more than $23 billion.
UAE officials are expecting to welcome 25 million visits to the event, five million more than Milan Expo 2015, and for it to create 277,000 jobs, most of which will be in the tourism industry.
At its peak, the Dubai Expo 2020 exhibition site, which will be 10 percent bigger than the Milan Expo 2015 site, is designed to accommodate up to 300,000 visitors, with the average week-day attendance expected to be more than 150,000.
Running from October 2020 to April 2021, the expo will also launch the UAE's Golden Jubilee celebrations.