Lifestyles of the rich and famous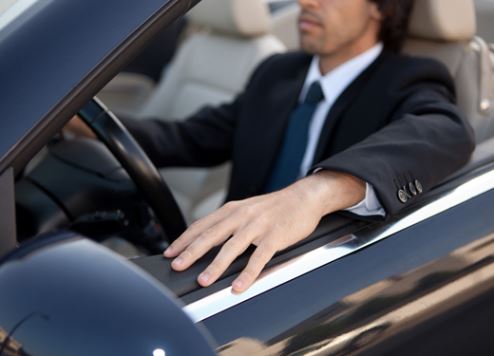 With an increasing number of the world's mega-wealthy now calling Dubai home, it's little wonder a niche industry specialising in ultra-exclusive products and services has sprung up in the city
Knight Frank's 2017 Wealth Report ranked Dubai fourth in the world on its list of cities with the biggest inflow of high net-worth individuals (HNWIs).
It saw the city jump up one place in the rankings compared to 2016 when it made fifth place in the real estate firm's report.
Dubai also placed 16th on Knight Frank's City Wealth Index, which scores cities worldwide based on four criteria – current wealth, future wealth, investment and connectivity.
Kate Everett-Allen, a partner in Knight Frank's residential research team in London, says Dubai scored highly based on its air connectivity.
"Dubai is now a truly global hub – two-thirds of the world can be reached within eight hours' flying time from Dubai," says notes.
"Add to this the favourable climate, lifestyle, ease of doing business and favourable taxation [and] it's easy to see why Dubai remains an attractive proposition for the global elite."
The influx of mega rich residents is reflected in the number of exclusive products and services now offered in Dubai. Here's a round-up of some of the most opulent examples currently being marketed to the city's elite.
Flying Spur lands in Dubai
Luxury car enthusiasts can now place an order for Bentley Motors' new Flying Spur Design Series. The limited-edition vehicle, of which only 100 examples will be produced, comprises five interior and exterior accent colour splits: Mandarin, Pillar Box Red, White, Kingfisher and Azure Purple. Curated by the brand's commissioning division, Mulliner, the series will be available across the four-car Flying Spur range: V8, W12, V8 S and W12 S.
Design highlights include sports wheels painted in Gloss Black and welcome lamps that at night project the word 'Mulliner' onto the road surface.
Have your cake and eat it
To mark the recent, highly-anticipated launch of Game of Thrones series 7, a Dubai bakery decided to celebrate in style, creating an extortionately-priced cake that even the show's biggest fans might baulk at. The one-of-a-kind cake, which replicated one of the fantasy show's lead characters, Tyrion Lannister, came with the whopping price tag of AED100,000 (US$21,000). Made entirely of sugar fondant and paste, Tyrion sat atop the 'Iron Throne', wearing his distinctive red jacket, complete with intricate gold foiling. It was crafted by hand by a team of chefs at Broadway Bakery Dubai and when finished, spanned 1.2 metres high and weighed in at almost 32 kilograms. They hoped a rich fan might treat his friends and family to the over-the-top sponge cake, which could easily serve 100 people.
Edible gold becomes the 'norm'
At restaurant and lounge Atelier M, diners can order 24-carat gold to accompany their starter, main course and dessert. The venue, located at Pier 7, Dubai Marina, recently launched an entire set menu featuring edible gold. Inspired by Asian and Mediterranean cuisine, Atelier M serves dishes such as tuna tartare with truffle and 24-carat gold leaf and organic honey-soy glazed salmon. Desserts include hot chocolate fondant with vanilla ice cream and 24-carat edible gold leaf. In January, the Armani Hotel Dubai added a 'gold cappuccino' to its menu at the Armani/Lounge. It's a blend of Arabica coffee beans sprinkled with 23-carat gold flakes. Soon after, food truck trader The Roadery debuted a Burj Khalifa-inspired burger topped off with an edible 24-carat gold leaf bun at the Eat The World DXB good event. Comprising five Wagyu beef patties, truffle cheese, foie gras and saffron mayonnaise, it was priced at an extravagant AED230 ($63).
Caviar delivered to your door
Dubai residents can now order their caviar online and have it hand-delivered to their door by chauffeurs in luxury cars. US brand AmStur Caviar was previously available in high-end restaurants and hotels only, but the North American firm decided it was time to treat some of its top customers to this new exclusive service. AmStur Caviar is certified organic, free from preservatives, pesticides and hormones. There are four grades available to order – AmStur Premium Select Grade Caviar, AmStur Royal Grade Caviar, AmStur Empress (Organic) Grade Caviar, AmStur Imperial Grade Caviar. Once an order is placed the caviar is hand-delivered by chauffeurs who are also trained caviar experts, enabling them to advise customers on storage, handling and consumption. "We feel privileged to lead customers through the next step of an exciting culinary journey and humbled that AmStur Caviar will now become a staple in the homes of connoisseurs across the country," says AmStur Caviar partner Nicholas Narsavidze.