Leisure attractions in Dubai 'will draw millions of tourists'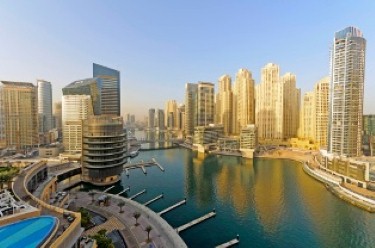 Dubai's leisure attractions will have a big role to play in drawing millions of tourists from around the world, according to the chief executive officer of the Department of Tourism and Commerce Marketing (DTCM).
In a keynote speech at the recent Hotel Show and The Leisure Show, Issam Abdul Rahim Kazim said: "We look towards next year when our leisure offerings will be significantly enhanced by the number of theme parks, it is crucial that these big projects are complemented by continuous additions in other areas, always ensuring that there are more and more reasons to visit Dubai."
He explained that the emirate has been working hard to develop new tourist attractions and facilities, including a three-theme park complex that's due to open in October next year and a Six Flags set to be complete in 2017.
Mr Kazim added that Dubai's hotels and hospitality sector have a huge part to play in helping to realise the goals laid out in Sheikh Rashid bin Mohammed Al Maktoum's Tourism Vision 2020 - which aims to attract 20 million visitors annually by 2020.
Last year, the emirate welcomed 13.2 million people in 2014, up from 11 million in 2013, and this is expected to rise to 14.2 million this year. The first seven months of 2015 saw 8.2 million flock to Dubai's shores.
The hotel sector is the backbone of the tourism industry, according to Mr Kazim, and the quality of the rooms on offer have helped shape the "high standards and reputation that Dubai enjoys and is known for".
Furthermore, Dubai's cruise industry is becoming bigger with each passing year - due, in part, to new visa rules for a ship's passengers. The 2014/15 season saw an increase of 15 per cent in ship calls and a 42 per cent increase in cruise tourists.
"The new season is expected to perform even better. Looking ahead, we remain very focused on ensuring Dubai stays an attractive market for hoteliers and investors in the hospitality and tourism industry," Mr Kazim noted.