Legoland Dubai to open in 2016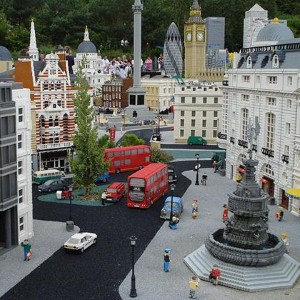 Legoland Dubai is planning to open its doors to the public in 2016.
The announcement marks significant progress on the entertainment attraction, which was originally proposed in 2008. It is owned by leisure park specialist Merlin Entertainments and, when it opens, the park will be occupy 3 million sq ft of space.
Speaking to Arabian Business, a spokesperson for Merlin Entertainments said: 'The initial development and construction of Legoland Dubai is being funded by third parties. Merlin has the right to manage and operate the park for an initial term of 25 years, once open.'
It will become one of Dubai's many entertainment parks and facilities as it grows its international tourism appeal. This can already be seen in many of the city's existing attractions, such as Dubai Global Village, which has a variety of themed areas and a food court with various global cuisine.
Merlin Entertainments is a UK-based company specialising in family theme parks and attractions, operating 99 different sites across 22 countries, including the likes of Legoland and Madame Tussauds. As such its ongoing efforts to focus on Dubai is good news, while the simple additional success in Dubai may encourage it to open more businesses in the future.
Its latest park will be located at a large development in Jebel Ali, where it already has a Bollywood-themed location and the movie-themed park Motion Gate.
Being in Jebel Ali, the park will also benefit from the nearby Dubai World Central - this originally opened for cargo only but has since opened the Al Maktoum International Airport, which will likely help encourage more business in this region of Dubai.
Merlin Entertainments recently decided to float, offering shares to the public - while this may be seen as troublesome in some circumstances, its upcoming expansion appears to be on track with the funding provided by Dubai businesses.