Legoland Dubai launches annual passes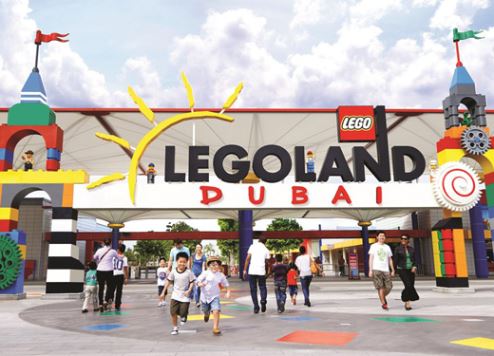 The hotly-anticipated theme park Legoland Dubai, which is set to open as part of the Dubai Parks & Resorts development in October, has launched an annual pass.
These full-year multi-visit tickets, priced at AED995 (US$271) per person, can now be purchased online at www.legoland.ae, providing unlimited access to the Legoland Park and the adjacent Legoland Waterpark.
Annual tickets for the main park only are priced from AED765 ($208).
Although individual day ticket prices have not yet been confirmed, Legoland Dubai general manager Siegfried Boerst has revealed the annual pass will pay for itself in "less than three visits."
"Legoland Dubai was not designed as a one-time experience. It was built with many visits in mind," he said.
Early bird purchasers of the annual pass will also receive exclusive benefits such as advance entry to the park ahead of its official opening to the public; access to private pass holder events; the opportunity to help complete the park by placing some of the final few bricks in place before opening; and their very own commemorative Lego brick.
Boerst also revealed that all of the rides planned for the theme park are now in Dubai and waiting to be installed, while all the models for the park are complete and either in Dubai or currently in transit.
On completion, the park will feature more than 40 rides and attractions, as well as at least 150,000 Lego models using more than 60 million Lego bricks.
The Legoland Waterpark will be the first in the region designed specifically for children aged 2-12 and will feature unique Lego-themed attractions such as soft rafts that kids can customise with Lego blocks.
Dubai Parks and Resorts, located in Jebel Ali, will offer two other theme parks - motiongate Dubai and Bollywood Parks Dubai.
The three parks together will boast more than 73 main attractions between them.
An additional precinct called Riverland Dubai featuring retail, F&B and hospitality components including hotels and resorts, is also under construction.