Legal firm welcomes Tanweer property law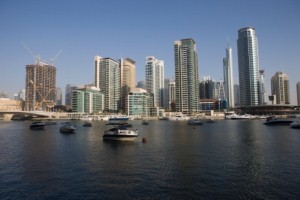 Senior figures at legal firm Davidson & Co believe the impending Tanweer law is a positive step in the right direction.
The legislation is aimed at giving Dubai property investors more protection and the government hopes it will iron out any disputes between buyers and developers.
Considering how many buildings are purchased in the emirate every year, the number of disagreements is very small and the authorities are always coming up with new ways to encourage people to pour money into the city's real estate sector.
Speaking to Arabian Business, Joe Durkin - a partner at Davidson & Co - thinks that although the details of the Tanweer law are still a little hazy, it has the potential to make a difference to property buyers.
'A country which has a good judiciary and clear and transparent laws relating to real estate transactions and the workings of the regulatory environment will of course be more attractive to inward investment,' he was quoted as saying.
Steven Morgan, head of real estate specialist Cluttons, also told the news provider that increasing clarity over the investor/developer relationship is a good move.
He thinks it is time to bring in new laws that reflect the 'sophistication' of the sheikhdom's thriving property market.
'Dubai is now a world-class city on many levels and the real estate product now offered is on a par with the best in the world,' he remarked.
Last week, the Real Estate Investment Management and Promotion Centre of the Dubai Land Department confirmed that legal experts had given feedback on the Tanweer proposals and the law could be introduced 'soon', the National reports.
Head of the organisation Majida Ali Rashed said no specific date had been set, but the legislation is now being looked over by people at the higher end of the government hierarchy.
If and when it is sanctioned, the Tanweer law will be the first of its kind in the world and could pave the way for similar regulations in other countries.
The First Group offers a wide selection of properties in Dubai