Latest Global Village to open October 5th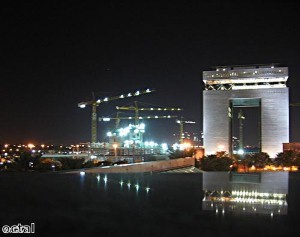 Dubai's Global Village is set to offer new features, rides and events when it opens on October 5th.
This year will see the entertainment area open with new facilities and attractions, including a funfair and food court. It can be found on Shaikh Mohammad Bin Zayed Road, according to Emirates 24/7.
Three new countries will be represented - Germany, Italy and France - bringing the number of countries in the village to 65, combining cultures from every continent. Visitors are able to purchase handmade items and food from 170 kiosks. It highlights the international appeal of Dubai, showcasing a variety of national cultures within 30 pavilions.
Global Village's executive director for operations Ahmed Hussain Bin Essa said: 'Global Village remains a major tourism attraction where the world comes together to savour an amazing family entertainment and cultural attraction.'
An entirely new area will also be available in the form of Fantasy Island, comprising 36 skill games and rides. New shows, including some for children, are ready for the complex.
The entertainment district is extending its dining possibilities with the introduction of a new look for the food court, as well as new restaurants and a smaller food court with a Thai theme. In total, 25 restaurants from around the world will be available at the court, found close to the canal feature.
Mr Bin Essa said: 'Eating out is always a real treat for our visitors every year and this year we are confident that the culinary aspect of Global Village will be stronger giving our visitors to savour food from all over the world.'
Special hours were also announced, with the facility extending its opening times until 02:00 local time from October 10th to 19th - and until 03:00 local time on October 14th and 15th.
This year's 148-day season - marking the 18th version of the tourism project - will overlap the Dubai Shopping Festival (DSF). During this time DSF will conduct prize draws in the village, with visitors able to use their entry ticket to enter.