Kobe Bryant to hold event in the UAE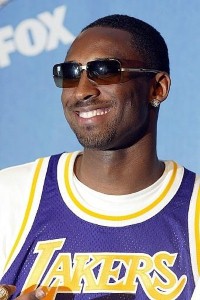 US basketball legend Kobe Bryant is set to host an event in the UAE that aims to raise awareness about diabetes.
The Kobe Bryant Health and Fitness Weekend is scheduled to take place in Abu Dhabi and Dubai on September 26th and 27th.
Organised by Maven Marketing and Events, the two-day sporting extravaganza will give basketball fans in the Middle East a unique opportunity to see one of the world's most famous players in the flesh.
Youngsters can win the chance to take part in a special basketball 'clinic', where they will be taught some new skills from the LA Lakers star.
Bryant - who has won five NBA Championships during his career - will also coach a team of celebrities in a match at the American University in Dubai on the second day of the event.
Tickets for the game will go on sale in August and once the action has finished, the crowd will be treated to a special slam dunk competition, which Bryant will judge.
The 34-year-old took to Facebook to express his delight at the thought of visiting the Gulf.
'I'm Looking forward to going to Abu Dhabi and Dubai this September for the 'Kobe Bryant Health & Fitness Weekend' presented by Maven Marketing & Events, in support of diabetes awareness,' he wrote.
Bryant has played for the Lakers throughout his entire career and has appeared in the All-NBA team - a selection of the league's finest players - on many occasions.
The American burst on to the scene in the mid-1990s and he wasted no time in earning himself a reputation for his flamboyant play and emphatic slam dunks.
Because he came into the NBA straight from high school, many people mistakenly think he is older than he actually is and there is always speculation about when he might retire.
However, Bryant recently told a Brazilian TV show that he has no intention of ending his illustrious career just yet, insisting he sees himself playing for 'another three or four years'.