Knight Frank 'ranks Dubai second for prime rent growth'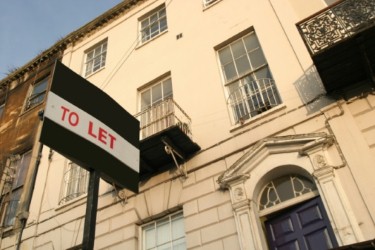 Dubai has come second in a report ranking prime rental growth for 2014.
Residential and commercial property consultancy Knight Frank's latest global rental index reveals that the emirate experienced growth of 8.1 per cent last year compared to 2013, with the increase occurring primarily in the first six months of the year.
Kate Everett-Allen, partner for residential research in the firm, said that outside the oil industry, tenant demand has remained robust in Dubai and the wider Middle East.
The index revealed that the Middle East also recorded the strongest year-on-year increase out of all the world regions analysed at 6.5 per cent.
Tokyo came first with 11 per rental growth, followed by Dubai, Zurich (6.9 per cent), Cape Town (6.5 per cent) and Tel Aviv (five per cent). London, Nairobi, Guangzhou, Shanghai and Hong Kong completed the top ten. 
While the emirate enjoyed a healthy increase, the world's overall increase was just 0.6 per cent in 2014, suggesting that the weakness of some economies across the world negatively impacted the global rate.
Ms Everett-Allen explained: "The 16 per cent decline in prime rents recorded in Moscow dragged our global index down but four other cities also saw prime rents slip year-on-year; Vienna, Geneva, Singapore and Beijing."
She added that demand and activity in the global prime residential rental market was strongly linked to business activity and employment levels last year. Events in Europe may impact the overall index's performance in 2015, with areas of concern in some country's economies still needing to be addressed.
A report released recently by the Oxford Business Group named real estate as one of the biggest drivers of growth for the economy in 2015, suggesting that the sector will continue to enjoy healthy growth in the coming year in Dubai.