Kerala classic arts festival begins in Dubai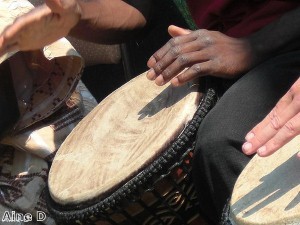 A classic arts festival that celebrates over 2,000 years of theatre and music from the Indian state of Kerala has started in Dubai.
Visitors to the emirate will have the chance to check out a number of highly stylised performances from recognised singers, dancers and musicians that specialise in cultural arts from the south-west Indian province, reports the National.
Perhaps the most well known Keralan art is Kathakali, which is well known for its over-the-top makeup, elaborate costumes and detailed hand gestures - something that will be sure to delight even the most uninitiated cultural tourist.
One of the most well-known performers set to take the stage at the International Koodiyattam and Kathakali Festival (IKKF), which started on November 28th and will continue until December 2nd, is Kalamandalam Gopi.
Mr Gopi is well known in southern India for his excellent portrayal of Nalan in the classic Kathakali play Nalacharitham Randam Divasam and has 40 years of experience in the field.
While many people think of Dubai as having a largely Arabic population, the country is actually home to a rich, diverse group of people from all over the world.
Workers from south Asian countries like India, Pakistan and Bangladesh were previously brought over to help Dubai to deal with its construction boom, but have now become part of the emirate's mainstream population.
This is perhaps best exemplified by the wide range of cultural activities taking place that sample the history, music and foods of places from all over the world.
Earlier this year the Green Art Gallery showcased the best works of renowned South Korean artist Jung Lee - demonstrating that Dubai's cultural community has a truly global reach.
But people looking for something more distinclty British are also being treated in the emirate and a number of national institutions from the UK, including Eric Clapton, the Red Arrows and John Cleese have all performed in the country in recent weeks and months.