Jung Lee exhibition in Dubai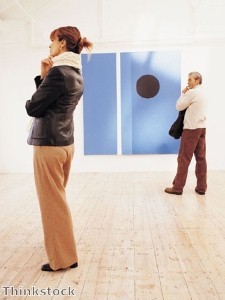 Green Art Gallery is offering a showcase of the work of influential Korean artist Jung Lee in what could be a great reason to visit the emirate for those planning to purchase property in Dubai.
Opened on September 9th and running until October 23rd, the exhibition covers Lee's Aporia and Day and Night Series.
It explores the cliched expressions of love and hatred through an array of photographic pieces incorporating the juxtaposition of neon lights against natural landscapes and backdrops.
'Aporia' in Greek literally means 'coming to a dead end' and the exhibition examines elements of Roland Barthes's A Lover's Discourse, which itself claims that when individuals fall in love the object of their affection typically becomes a myserious being.
Love is therefore an attempt to reconcile and understand these 'mysterious' feelings that are invoked. However, the desire to express one's love ultimately results in lies and conflict, which in itself is a 'dead end'.
Loving phrases are taken by Lee and transforms them into neon textual sculptures placed in deserted landscapes - moving the often urban connotations of neon to a setting that is widely outside its comfort zone.
Phrases immortalised in Aporia include 'I still remember', 'Once in a lifetime' and 'How could you do this to me?'
In Day and Night, Lee focuses on the premises of 'god' and 'love' as she reflects on her interpretation of Dante's Divine Comedy. Her use of 'divine' words demonstrate the devotion, desperation and frustration of Dante's work.
Situated in the heart of downtown Dubai, Green Art Gallery is a contemporary facility highlighting the works of a multi-generational mix of artists. It was originally established in 1995 before undergoing a major renovation in 2010.
The gallery describes Lee's artistic process as: 'Lee's constructed photographs evoke amorous intensity with a coolness that enables the viewers to find their own way into this world, to have their memories stirred, to consider what it means to be alive in time.'