Jumeirah Group calls on Emiratis to #BeTheHost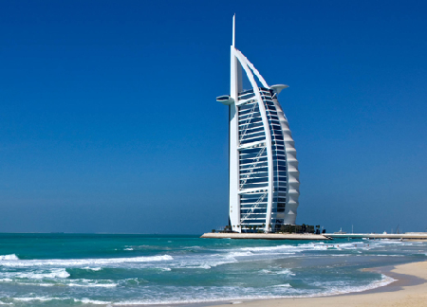 The Jumeirah Group has launched a new Emiratisation initiative on social media to encourage UAE Nationals to pursue careers in hospitality.
The luxury hotel company, part of Dubai Holding and a strategic partner of The First Group has introduced the #BeTheHost social media campaign through its Jumeirah Arabic account on Instagram @Jumeirah.Arabic.


"Hospitality is an excellent career choice that enables its workforce to develop new professional skills," said Jumeirah Group chief human capital officer Nabil Ramadhan.
"Through the #BeTheHost initiative we hope to show UAE Nationals that hospitality is a diverse industry in which you can pursue your personal passion, whatever it may be.
"As an outsider's first gateway to the city's culture, hotels provide a platform to showcase our traditions and serve as ambassadors of national heritage."


Resonating with the UAE's proud tradition of hospitality, the initiative is aligned with the objectives of Dubai's Department of Tourism and Commerce Marketing's (DTCM) #AnaDubai ('I am Dubai') Emiratisation campaign.
The goal is to increase the number of UAE Nationals working in the country's tourism industry by 15 percent every year until 2020.
The initiative also seeks to contribute to the tourism sector in the Dubai Vision 2020 as envisioned by His Highness Sheikh Mohammed Bin Rashid Al Maktoum, Vice President and Prime Minister of the UAE and Ruler of Dubai.

UAE National colleagues including members of Jumeirah's Emiratisation programmes will share their career development stories across the Instagram account.
#BeTheHost provides UAE Nationals the opportunity to be mentored by those with a shared cultural background.
Another essential element of #BeTheHost will be an exchange of dialogue with UAE students considering careers after university.


Dubai's hospitality industry is expected to be the key driver of the job market ahead of Expo 2020, given that 70 percent of the 25 million visitors expected to attend the event will originate from outside the UAE.


As a premier partner of Dubai Expo 2020, Jumeirah is at the forefront of hotel development in the UAE offering growth opportunities for personal and professional development.