Jumeirah Al Naseem resort opens its doors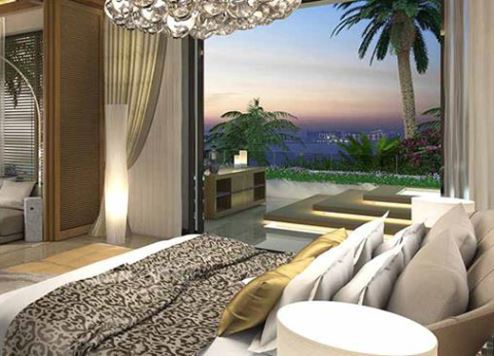 The hotly-anticipated Jumeirah Al Naseem has opened its doors to guests, marking the final chapter in the construction of the award-winning Madinat Jumeirah – 'the Arabian Resort of Dubai'.
The development of one of Dubai's major tourism destinations began in 1997 with the opening of Jumeirah Beach Hotel and continued with the iconic Burj Al Arab Jumeirah and Madinat Jumeirah.
With the completion of Jumeirah Al Naseem, the Jumeirah Group now dominates two kilometres of coastline with its expansive multi-faceted resort.
"The last year has been a fascinating journey of planning and preparation for the opening of Jumeirah Al Naseem. In being given the challenge of writing the final chapter in the story of Madinat Jumeirah, we didn't just want to create a 430-room beachfront hotel – we wanted to bring a wave of vibrancy that matches the energy of Dubai," said General Manager Richard Alexander.
"We have been given a wonderful opportunity to marry a spectacular beach front location with a contemporary architectural twist on our sister properties and Jumeirah's legendary service, and to showcase the best that this dynamic, energetic and visionary city has to offer. Both in the interior and exterior design, and in the creation of the guest experience, we have been led by our concept of 'Al Bait Baitak', meaning 'make yourself at home'.
Arabic for 'sea breeze', the name 'Al Naseem' reflects both the unrivalled beach location of the hotel and the unique design of the guest rooms and hotel features, which are inspired by sea breeze, sand dunes, Dubai's pearl diving heritage and Bedouin traditions. The hotel is located so close to the water that the sounds of the sea reach guest rooms, open terraces and outdoor restaurants.
The resort's standout features include: a secluded adult-only pool surrounded by rooms with direct pool access; a purpose-built turtle lagoon for rehabilitating critically endangered turtles; 43 suites; seven restaurants and bars linked by the Arabian Explorer theme; and a further four restaurants operated by third-party partners.
They are New York favourite Black Tap, which offers artisan burgers and shakes; Il Borro Tuscan Bistro Dubai, the first outpost of Il Borro in Tuscany, which is an estate owned by the Ferragamo family; the Philippe Starck-designed Japanese Katsuya; and the popular Dubai-grown brand Flamingos by Tasha's.