John Travolta: Dubai architecture fascinates me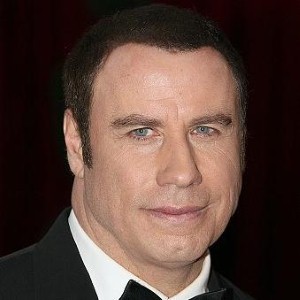 John Travolta has described Dubai as the 'ultimate futuristic city' and revealed that the emirate's architecture fascinates him.
The famous actor is renowned for his love of aeroplanes and he now spends large chunks of his time working as an ambassador for Qantas.
He recently flew into the UAE to promote the Australian carrier and admitted he had wanted to visit Dubai for 'at least ten years'.
The 59-year-old - who has appeared in a number of smash hit movies, most notably Saturday Night Fever, Grease and Pulp Fiction - said it was his own decision to travel to the sheikhdom.
Speaking during a press conference at the Jumeirah Zabeel Saray on The Palm, Travolta said: 'I'm a plane geek. I'm also an architecture nut. The architecture [in Dubai] fascinates me. I love modern buildings and want to see the tallest building in the world.'
Standing nearly 830 metres off the ground, the Burj Khalifa is currently the largest skyscraper on the planet and it is not just Hollywood stars who are intrigued by the structure - millions of tourists flock to Dubai to cast their eye over the city's amazing skyline every year.
Like every other holidaymaker, Travolta is keen to cram as much into his stay as possible.
'I'm planning to go to the desert, ride a camel and see the sail building [Burj Al Arab],' he added.
Attracting such high praise from an esteemed performer will only add to Dubai's reputation.
Travolta currently holds 11 jet licenses and it is fitting that he has such a high opinion of Dubai, as the emirate's international airport is widely predicted to become the busiest aviation hub on earth in the coming years.
The Academy Award-nominated actor is not the only famous person to take a shine to this beautiful part of the world.
With amazing buildings, luxurious hotels, long, sandy beaches, spectacular malls and some of the finest gourmet restaurants on earth, Dubai has everything that wealthy travellers could possibly need.