John Cleese in Dubai this week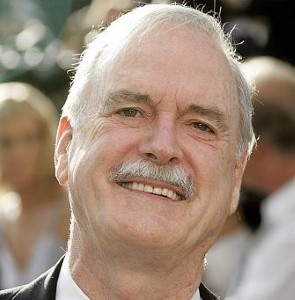 Comedian John Cleese will be performing in Dubai this week.
He will be appearing at Madinat Theatre from November 5th until November 9th, with a chance for the audience to talk to the actor at the end of each night's show.
His act will be a mixture of black humour, professional and childhood stories alongside a presentation of clips from two of Mr Cleese's most successful television shows, Fawlty Towers and Monty Python's Flying Circus.
Outside of television, he is well known for his appearances in several popular films, including Harry Potter, the James Bond franchise and Shrek.
The mini tour demonstrates Dubai's ability to attract global acts such as John Cleese. He visited Dubai last year and was met with a positive response and success - strong enough for the comedian to want to return 12 months later for more.
As somewhere with a local multinational population, alongside a large amount of tourists and visitors, it can offer attractions other cities may not be able too - ensuring there is always an audience for the varied acts found within Dubai regardless of the time of year.
Yet John Cleese is not the only unique or world-famous international star to make an appearance in the city this month. Retired boxer Mike Tyson will be bringing his one-man stage show, entitled Mike Tyson: Undisputed Truth, to the sheikhdom on November 7th and 8th. This will be held at Dubai World Trade Centre (DWTC) and will see the former sports star discuss various points in his career, in a show directed by Spike Lee. It is one of many events and shows held at DWTC around the year for both business and entertainment.
Such entertainment has strong global appeal, making it suitable for the foreign audience in Dubai, and these small influences should help to encourage more people to visit, supporting the growing hospitality sector.
Tickets for John Cleese's performance will cost AED 350 (£60) each night.