Jewellery on display at Dubai's international show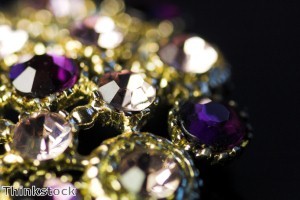 Dubai International Jewellery Week (DIJW) is currently taking place in the emirate, offering exclusive and luxury items.
It opened yesterday (December 4th) and will run until December 7th at Dubai World Trade Centre (DWTC). The event is open from 14:00 to 22:00 local time daily, except on December 6th, when it will open at 15:00.
Over 360 exhibitors are displaying their wares at the event, including various precious gemstones and unique designs. Theses businesses will represent more than 30 different countries, marking the occasion as one of significant international importance for the industry.
Senior vice president for DWTC and DIJC organiser Trixis LowMirmand said: 'This consumer and trade exhibition is the most anticipated jewellery event of the year to drive global and regional trade. It is also encouraging to see so many visitors taking advantage of the exclusive range of fine jewellery and precious stones that are being sold at unbeatable prices. We are expecting another hugely successful edition.'
This year, DIJW has grown with 120 new exhibitors attending, coming from as far afield as Australia, Kuwait, Indonesia and Portugal.
The event was personally opened by Dubai's ruler and chairman of Dubai Culture and Arts Authority Majid bin Mohammed bin Rashid Al Maktoum.
It should appeal to Dubai's wealthy residents and tourists, selling various expensive and exclusive items. Dhamani, for example, will be showcasing its rare collection of diamond studded watches.
Precious items such as gold and jewellery are a strong commodity in the emirate, especially among visitors. As such, one could view this active interest as a strong sign of the economy and market.
In November, Dubai Duty Free reported sales of gold at Dubai International Airport had increased by seven per cent in the first ten months of 2013, rising to AED 503 million (£83.5 million). Sales of clocks and watches similarly improved by 15 per cent to AED 356 million.
DIJC takes place every year and, alongside the various retailers, wholesalers and businesses, it also hosts the Annual Jewellery Design Awards.