Jason Derulo to perform in Dubai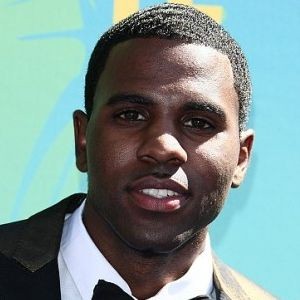 Music fans in the UAE will be treated to a live show from R&B artist Jason Derulo later this year.
Miami-born Derulo has been unable to perform for the last 18 months after suffering a neck injury while rehearsing for a world tour.
The singer is set to support Alicia Keys during her performance at the Dubai Media City Amphitheater on November 15th and he is excited about taking to the stage in the UAE.
'It's a crazy feeling. Coming back, it's been about a year-and-a-half since people have seen me on the scene because of my injury. To be received so well when I'm coming back is really something special,' Derulo remarked.
The serious injury was a real setback for Derulo, who was on a roll having produced numerous top selling tunes.
Derulo first burst on to the scene in 2009 and has sold more than 14 million tracks domestically, while his YouTube channel has received in excess of 700 million views.
The 23-year-old has now returned with the lead single from his third album The Other Side, which is is Derulo's sixth Billboard Top Ten single and is sure to get an airing during his Dubai show.
Fans will also be hoping to hear some of the songs that made him famous, including the ultra-popular Watcha Say and Ridin' Solo.
Tickets for the Alicia Keys concert - which will feature live renditions from her five albums - are expected to sell extremely fast. They went on sale on June 30th and are priced at AED 295 (£52).
Speaking earlier this week, chief operating officer at Done Events Thomas Ovesen said Keys is one of the most talented musical artists in the world. Indeed, the star has collaborated with some of the biggest names on the planet and has often been compared with iconic acts like Aretha Franklin.
Mr Ovesen saw the 32-year-old songstress perform in London recently and assured her legions of fans in the Middle East that the show on November 15th is not to be missed.