Janet Jackson spotted in Dubai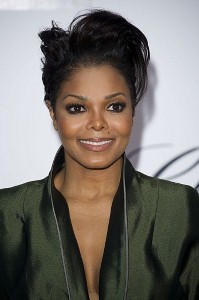 With so many glamorous hotels and designer boutiques, Dubai is like a magnet to the rich and famous.
Janet Jackson is the latest celebrity to be spotted in one of the city's many high-end shops.
The singer - who recently married Qatari tycoon Wissam Al Mana - was seen sifting through garments in the Village Mall on Jumeirah Beach Road.
This is not the first time the 47-year-old has visited the UAE, as she has put on a live concert in Abu Dhabi in the past.
Her brother, the late Michael Jackson, was also no stranger to the Middle East and a special show organised in his honour is set to come to Dubai.
A 16-day tour of the hugely popular Michael Jackson: The Immortal World Tour, which has been created by the famous Cirque du Soleil, will get underway on December 30th.
The performance will feature a mixture of classic Michael Jackson songs accompanied by some awe-inspiring acrobatics. More than 60 singers, dancers and acrobats from across the globe will travel to the sheikhdom to take part in the event and the demand for tickets is expected to be sky-high.
Directed by Jamie King, the show will be a fitting tribute to the King of Pop. Speaking to Gulf News, Mr King explained why Dubai is the perfect place to stage the performance.
'It's my first time in Dubai and I see the huge buildings outside my hotel and the man-made islands, and I think, 'This is Michael',' he remarked.
'Michael Jackson believed in the illogical and what you have created here is not just immortal but seems illogical. He was a humanitarian and a genius and that's what we've tried to bring out with the show.'
The performances are likely to attract a great deal of interest from tourists and the emirate's hotel owners had already been anticipating a flurry of bookings in January, as events such as the Dubai Shopping Festival take place.