Jamie Cullum to feature at jazz festival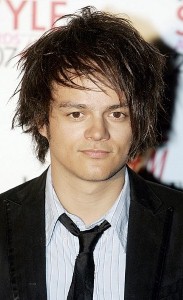 Jamie Cullum will be performing in Dubai as part of the Emirates Airline Dubai Jazz Festival.
The event, which starts on February 13th 2014, will run for nine days and Cullum will be on stage on February 20th. It will be the 12th incarnation of the show, taking place at Festival Park in Dubai Festival City.
Speaking to Gulf News, chief executive officer of Chillout Productions Anthony Younes said the experience is going to appeal to more than just fans of the genre.
'The theme will be much more than jazz, mainly we will have lots of jazz during the week of the jazz garden, plus a few jazzy headliners and many jazzy opening acts. Also we will have some classic rock, indie rock, pop, and urban - a mix of quality live entertainment. The venue is awesome and can accommodate the expected crowds,' he added.
Jamie Cullum is a big name in modern music and a former winner of GQ's Music Man of the Year. The UK singer and pianist offers a multi-genre style that suits next year's festival theme of having more than just jazz across the event. He will be bringing material from his album Momentum and, as a British artist, will be well received by the sizeable amount of British expats that call Dubai home.
Next year's music celebration also marks the latest in many of the city's ongoing festivals. It is well known for its entertainment and tourism prospects. The Dubai Music Week is currently underway at the Dubai World Trade Centre, while other events, expositions and shows are planned.
Last year's festival saw 55,000 people attend, watching headline performances from acts such as OneRepublic, 3 Doors Down and The Script.
Olly Murs was previously announced as performing at the festival on February 14th, and more headline acts are expected to be revealed as the event draws closer.