Is rugby set to take off in Dubai?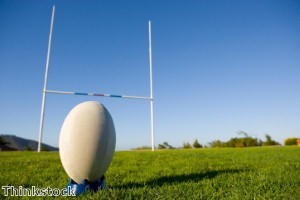 It seems the game of rugby is really growing in popularity in the UAE.
The sport took off in 2009 when the government established the board of directors for the UAE Rugby Association, which became operational in 2011.
It has since become a fully fledged member of the Asian Rugby Football Union and the future appears bright for the game.
The sevens format of the sport has caught the public's imagination in particular and the UAE national team have been performing well in this version of rugby.
In fairness, the UAE Rugby Premiership is very much still in its infancy and some of the recently formed teams are named after famous British sides.
As well as the Abu Dhabi Harlequins and Abu Dhabi Saracens, the league contains the Dubai Wasps, although they are in the process of rebranding themselves.
The club have secured a sponsorship deal and will be renamed the Xodus Wasps.
Club chairman Craig Gibson said renaming the team was not an easy decision, but this deal will enable them to 'do a variety of things we wouldn't otherwise have been able to'.
The UAE - and Dubai in particular - continues to attract professional sports teams from all over the world, who are keen to stage warm weather mid-season training camps.
A multitude of football teams, including Swansea City, Borussia Monchengladbach and Russian side Anzhi Makhachkala all visited the city during the 2012/13 campaign.
The Middle East is a hugely lucrative market that sports organisations are looking to exploit, so it is no surprise that football and rugby teams are planning to stage exhibition games in places like Dubai.
According to the New Zealand Herald, Auckland-based New Zealand Warriors - who ply their trade in Australia's National Rugby League - are hoping to compete in Dubai in the near future.
Although nothing has been agreed as yet, the news provider suggested a pre-season game against British Rugby League side Wigan Warriors in the sheikhdom could be on the cards.