Is RAK set to become more accessible?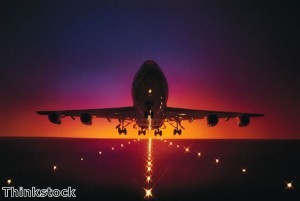 The number of people visiting Ras al Khaimah (RAK) for business or leisure purposes continues to grow significantly, so it is vital that airlines introduce more services.
RAK Airways has outlined ambitious expansion plans and this will inevitably lead to higher passenger figures at RAK International Airport.
Bosses at the carrier want to extend the firm's fleet and are hoping to provide flights to 40 destinations by 2015. Five of these locations will be announced imminently, president of the firm Murabit Al Sawaf remarked.
RAK Airways is certainly on an upward curve, having carried 300,000 travellers in 2012 and reporting a 40 per cent rise in passenger figures in the first half of 2013 when compared with the corresponding period last year.
Mr Al Sawaf believes the organisation is playing a 'vital role' in the growth and development of the northern emirate.
'RAK Airways has an ambitious growth plan and the strategy is being studied to roll out the plan effectively, in a short span of time,' he remarked.
'We are working on diversifying travel options to RAK, whether it is for business or tourism purposes.'
The airline is one of the youngest in the UAE, having only been formed in 2007, which makes its recent growth seem all the more impressive.
Government officials are trying to keep on top of the recent growth in visitor numbers by attracting more luxury hotel chains to the emirate. Plans are in place to build another 10,000 hotel rooms by 2016 and the glamorous Waldorf Astoria is set to be the next high-end resort to open its doors in RAK.
A lot of savvy investors have started to recognise the immense potential of RAK's burgeoning real estate sector and are adding new assets to their portfolios.
The emirate is often overlooked in favour of Abu Dhabi and Dubai, but traders realise that cheaper villas and apartments in RAK could make them a significant profit when prices rise in the future.