Investors still favour Dubai over Abu Dhabi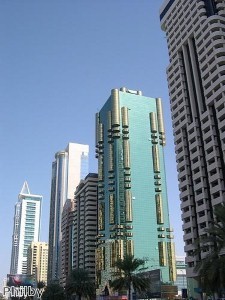 Investors from all over the world still seem to favour Dubai over Abu Dhabi when looking for new assets to add to their Middle Eastern portfolios.
A number of recent studies have shown that Dubai is still the most popular real estate hub in the UAE, the latest of which was conducted by the National Bank of Abu Dhabi.
The research showed the average listed property sold in Dubai in the first half of 2013 was valued at AED 1,099 (£196) per square foot, the Global Times reports. This was a 34.6 per cent improvement when compared with June 2012.
While prices in Abu Dhabi were higher - AED 1,123 per square foot - the rate of growth was measured at 22.2 per cent year-on-year, which suggests Dubai's real estate market is expanding at a much faster pace.
According to the bank's report, Dubai continues to benefit from being the corporate capital of the UAE, with wealthy investors keen to snap up buildings that can then be rented out to high-powered businesspeople. The emirate is also attracting more and more leisure visitors on an annual basis - great news for hotel, apartment and villa owners.
The study showed that landlords were able to raise their rents again in June 2013, as the average asking price went up by 6.75 per cent year-on-year.
Farouk Soussa, the chief economist in the Middle East for Citigroup, recently told the National that Dubai's population is growing at a quicker rate than Abu Dhabi's and this will inevitably have an impact on the property sector.
'Going forward we expect further increases in rent in Dubai as we forecast house prices to rise by 35 per cent this year and rents to be not far off it,' he was quoted as saying.
The First Group has an extensive range of upmarket properties in some of the most exclusive areas of Dubai, including the luxurious Dubai Marina, which is arguably the most sought after address in the UAE at the moment.