Investors relish Dubai's real estate potential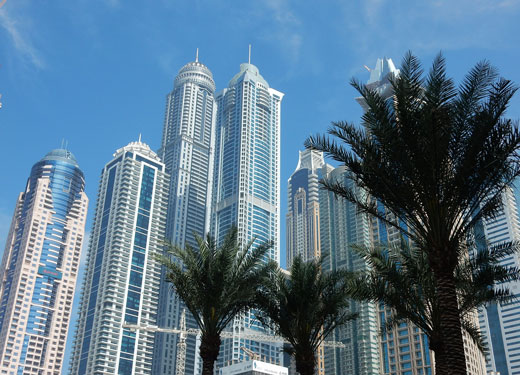 Billions of dollars' worth of new properties have been delivered to international investors in 2018, new DLD data shows
More than AED12 billion (US$3.26bn)-worth of new property developments in Dubai were delivered to 1,000 investors in the first eight months of 2018, according to the latest data from Dubai Land Department (DLD).
In excess of 900 transactions were recorded covering 47 new projects that were released to market in the period ending 31st August, according to DLD statistics.
Separate DLD data shows that more than 60 percent of all transactions recorded in Dubai's property market in the first half of 2018 involved international investors, demonstrating the city's growing profile as a global investment hotspot.
In a statement issued by the department, DLD director general HE Sultan Butti bin Mejren said: "47 projects were introduced into the market after they were completed based on their set timelines. The completed projects added 14,000 different properties to the market: 10,000 apartments, 364 residential complexes, 2,258 townhouses, and 1,575 villas.
"The success of delivery of the 47 completed projects reflects the interest and commitment of developers who are working with the highest levels of integrity and transparency with investors. At DLD, we seek to consolidate these values in our real estate market and observe that these projects are characterised by their diversity that help meet the demand for different types of units and avoid excess supply in any category."
Bin Mejren said he was confident Dubai's property market would maintain the momentum gained throughout 2018 into 2020 and beyond. Dubai will host the Middle East's first World Expo in 2020, with a significant percentage of the current development pipeline set to be completed and delivered before the event begins on 20 October that year.
​"Investors agree on a number of different interests and trends related to the Dubai real estate sector," explained bin Mejren. "The attractiveness of the market is based on a number of unique factors, especially the high guaranteed returns, the continuous rise in property values year after year, and the Emirate's ideal environment for living, working, and visiting, making it a high-level investment option.
"The attractiveness of our real estate sector is not driven by quality projects that offer options to the investor, but from the work values produced by different parties, and the commitment of developers to deliver their projects on time, with integrated infrastructure and intelligent development of all procedures which results in customer satisfaction and happiness. Finally, the existence of legal and established procedures ensures the rights of all real estate parties."
The publication of the DLD statistics coincides with the release of data from global real estate analyst Knight Frank ranking affordability among the world's top property investment destinations.
Studying the luxury property market in each city, Knight Frank revealed that $1 million would currently secure 1,370 sq feet of prime accommodation in Dubai, compared to 290 sq ft in London; 220 sq feet in Hong Kong; and just 160 sq feet in Monaco.
This result makes Dubai one of the world's most affordable high-end property investment destinations.
The news also follows on from a bumper first half for Dubai's real estate sector, which saw AED111 billion-worth of transactions across all property categories during the six-month period.
According to data issued by DLD's Department of Real Estates Studies & Research, a total of 27,642 transactions were recorded in H1, 2018, with 18,191 sales worth about Dh40 billion, 7,668 mortgage transactions worth over AED 57.6 billion, and 1,783 other transactions valued at Dh13.4 billion.
In terms of investor demographics, UAE nationals claimed top spot with 2,986 property acquisitions worth AED6.8 billion, followed by Indian nationals with 3,218 acquisitions worth AED5.9 billion. Saudi Arabian investors ranked third with 1,415 property acquisitions worth AED3.7 billion. Other nationalities to make the top 10 included investors from the UK, Pakistan, China, Egypt, Jordan and France.