Investors commit $44.1bn to Dubai's property market in 2018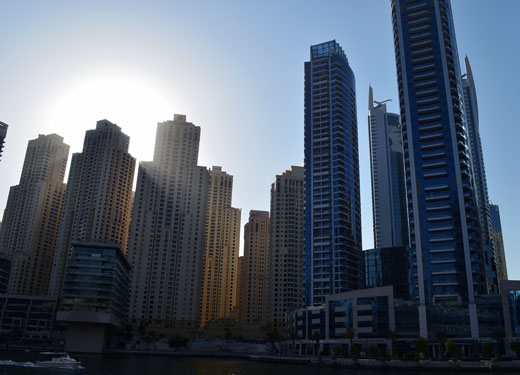 New data reveals more than 162 nationalities invested in the sector in the first nine months of 2018
Dubai's property sector has continued its strong growth trajectory in 2018, with new government data revealing AED162 billion (US$44.1 billion)-worth of real estate investments in the first nine months of the year, with foreign investors leading the way.
Chief government body the Dubai Land Department revealed the number of transactions totalled 39,802 during the surveyed period. Breaking down this figure reveals there were 25,473 sales transactions worth more than AED56.6 billion, about 11,000 mortgage transactions worth over AED 86billion, and 3,486 other transactions valued at AED19.3 billion.
Commenting on the results, HE Sultan Butti bin Mejren, Director General of DLD, praised the visionary leadership of HH Sheikh Mohammed bin Rashid Al Maktoum, Vice President and Prime Minister of the UAE and Ruler of Dubai, and the efforts of the government to attract international investors to Dubai's property market.
"The positive results of these decisions are evident in the prevalent confidence among the various relevant parties in the market," he added. "These positive repercussions will continue to resonate in the short and long terms by introducing new sales categories for either personal use or for investing."
DLD data revealed that 21,605 investors were actively involved in the market in the first nine months of 2018, making 27,174 property purchases for a total value of approximately AED 50 billion.
An unprecedented 163 nationalities invested in property in Dubai during the surveyed period, with 142 of this number coming from outside the Middle East.
Indian investors accounted for the largest base by nationality, with 4,676 investments worth AED8.6 billion, edging Emirati investors who accounted for 4,112 investments worth AED9.4 billion.
Saudi investors ranked third in the overall list, with 1,882 investments worth around AED3 billion, followed by Pakistanis who recorded 1,851 investments worth AED2.3 billion.
British nationals ranked fifth with 1,761 investments worth more than AED3.4 billion, with the top 10 being rounded out by Chinese, Egyptian, Jordanian, Canadian, and Russian investors respectively.
On a regional level, more than 4,900 GCC nationals were responsible for 6,681 property transactions worth in excess of AED13.7 billion. Emiratis topped the list of the highest GCC investors, followed by citizens of Saudi Arabia, Kuwait, Oman and Bahrain, respectively.
Looking at the broader Middle East region, 2,894 investors from 16 Arab countries committed around AED6 billion in total to purchasing 3,607 properties. Jordanians headed the list with 644 investments by 548 investors, worth more than AED1.2 billion, followed by Egyptians with 719 transactions made by 623 investors, for a total value of just over AED1 billion. Iraqis and Lebanese investors came third and fourth respectively.
Business Bay proved the most popular destination for investors during the surveyed period, accounting for 2,644 transactions worth AED5.312 billion.
Dubai Marina ranked second with 1,972 transactions worth AED4 billion. Ranking from third to 10th respectively were Al Barsha South Fourth, Al Merkadh, Al Warsan 1, Jebel Ali First, Burj Khalifa, Al Thanyah Fifth, Al Hebiah Fourth, and Al Yelayiss 2.
The DLD's Bin Mejren said authorities were confident the market would continue to report sustained growth through the final quarter of 2018.
 "As we approach the end of 2018, we expect the market to reveal additional investment advantages, especially in the presence of competition among investors, and the incentives announced by the Dubai Government to attract capital," he explained. "This, along with the completion of some infrastructure projects that were announced in the past few years in support Dubai's preparations for Expo 2020, helps Dubai's real estate horizon to broaden, increasing demand for residential units, commercial spaces, and lands."