Investor confidence in Dubai continues to rise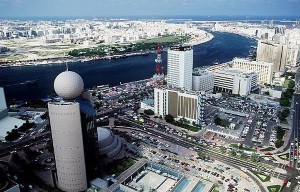 Investor confidence in Dubai is rising, according to an industry expert.
Gaurav Shivpuri, head of capital markets for the Middle East and North Africa at professional services and investment management specialist JLL, believes government regulations and a number of other factors have made the Emirate an increasingly desirable destination for property investors.
'The increased transparency, the improving economic fundamentals, the expected growth due to the Expo 2020 win, the rise in transfer fees to reduce speculation and the regulation of off-plan sales process have all helped,' he stated.
Mr Shivpuri said the government's actions have served to improve regulation in the emirate's property market, while the creation of a rent index has boosted clarity for investors, TradeArabia News Service reports.
He was speaking ahead of the 13th edition of the Cityscape Global property showcase, which will be taking place at the Dubai World Trade Centre from September 21st to 23rd.
More than 250 exhibitors will be taking part in the event, which represents growth of 25 per cent on last year and reflects well on the emirate's status as an investment hotspot. An extra two exhibition halls covering more than 30,000 square metres have added to the showcase to cater for this expansion.
Wouter Molman, Cityscape Group director, stated: 'This year, the demand for exhibition space has been remarkable … Cityscape Global will be the largest it has been for five years.'
He revealed that last year over 32,000 people from 111 countries attended the event. More than a third (36 per cent) of these were looking to invest in property. Of this group, 64 per cent had plans to invest in excess of $500,000 (£292 million).
Recent figures from the Dubai Land Department have painted a positive picture for the emirate's property market. Some AED 35 billion (£5.6 billion) was invested in the sector during the first quarter of this year, which represents a 57 per cent increase on the same period 12 months earlier.